Los Angeles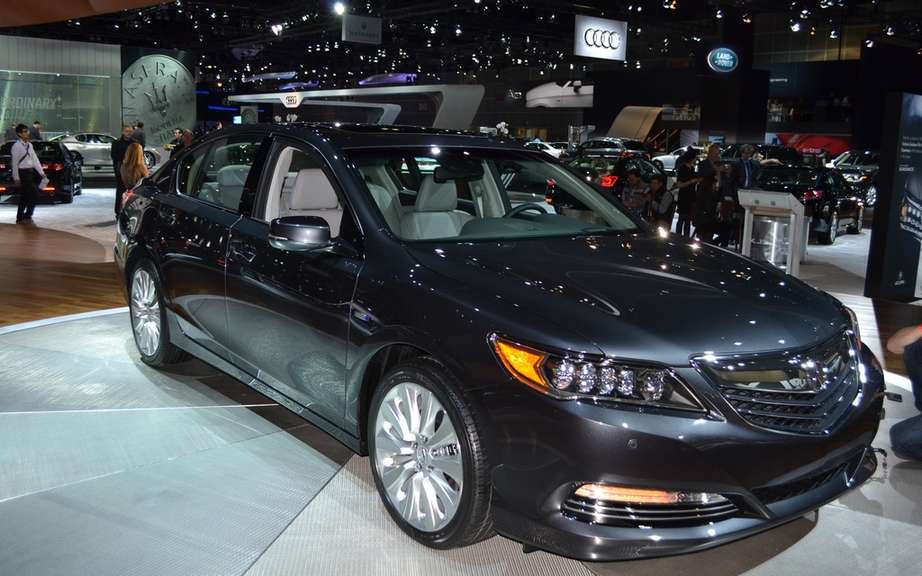 Acura RLX Sport Hybrid SH-AWD: three electric motors
Acura Canada announces pricing for its new flagship, the 2014 RLX sedan.
The latter is the premium sedan the most powerful, most luxurious, most spacious and most advanced technologically, ever offered by Acura. The RLX 2014 is a typical large sedan in the Acura family, but the lines that were cleaned so that it can benefit from a more elegant and attractive silhouette.
A connective AcuraLink
Serial, the car is equipped of system connectivity AcuraLink which provides a wealth of information through devices bidirectional communications services, with integrated mobile. AcuraLinkMC the system offers three types of packages: standard, superior and connectivity.
Dimensions a little more generous, the RLX enables its passengers to enjoy larger spaces clearance. She also enjoys spaces larger loading.
A single motor
Under the hood of the 2014 Acura RLX sedan, we find a direct injection V6 that delivers 310 horsepower, ten more compared to data from the previous model. It remains faithful to the excellent train system has integral SH-AWD (Super Handling All-Wheel Drive), exclusive to the Japanese brand.
Aid to security
To minimize the risk of collision, the car features advanced technologies offered by series:
a reverse camera has multiple angles;
a collision warning system before (FCW);
a warning system output channel (LDW).
Prices in Canada:
Acura RLX 2014 base $ 49,990
Acura RLX Technology 2014 55 990 $
Acura RLX 2014 Elite $ 62,190
It will be on sale through all of Canada from June 2013.