New models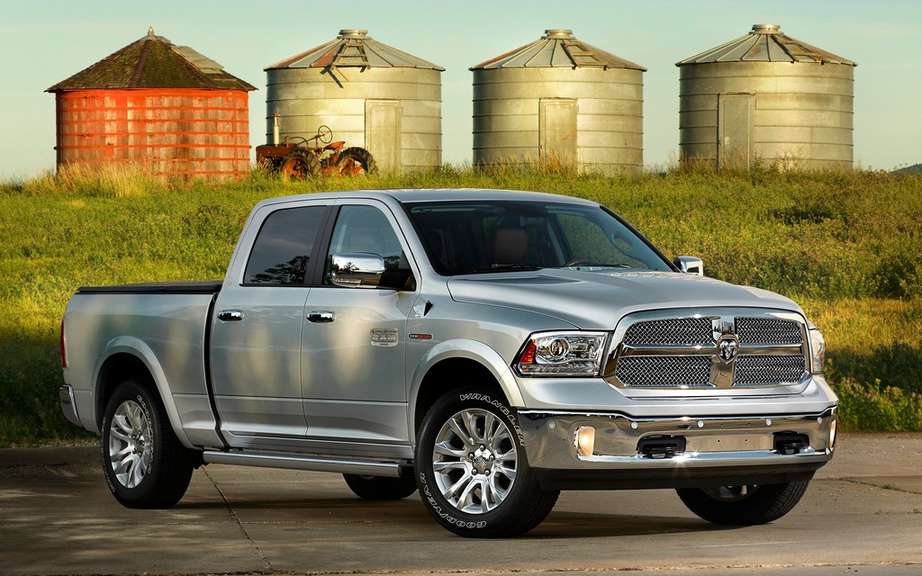 Chrysler adds a diesel engine has its fleet of vans Ram LIGHT
Of the third quarter of 2013, Ram became the only brand to offer a diesel engine small cylinder for its range of a half-ton trucks.
The Ram 1500 2014 offer a new 3.0-liter engine Ecodiesel couple has an automatic transmission 8-speed TorqueFlite. The powertrain will offer an interesting mix with the lowest fuel consumption of the category, the highest category and the impressive skills couple.
"The truck owners clearly have long and Ram will be the only manufacturer to offer a diesel powertrain in the truck segment of a half-ton Ram 1500 with Ecodiesel 2014," said Fred Diaz, president and ceo of Ram Truck Brand, Chrysler Group LLC. "The march of the truck a half ton is incredibly competitive and although we are honored that the Ram 1500 has received several prestigious awards, we can not rest on our laurels, we must continue to move forward. "
The Ram 1500 2013 has received the title "Truck of the Year" in 2013 by Motor Trend, the "North American Truck of the Year" in 2013 and "Truck of Texas" 2013 - a rare trio in the category of trucks . Based on this truck bonus, the 2014 Ram 1500 Ecodiesel appropriates more mention of the lower fuel consumption of the category and continue to raise the bar for innovation in an auto segment that displays the Customer the most loyal in the industry.
"The Ram 1500 equips the V6 3.0-liter turbo Ecodiesel and transmission 8-speed TorqueFlite will meet exactly the needs of truckers by offering the highest category of the most fuel-efficient torque in Category and the highest category of autonomy. There is no doubt that being the only truck manufacturer to offer this revolutionary technology, Ram will have a competitive advantage. "
The new engine 3.0-liter V6 Ecodiesel is among the most advanced at present diesel engines. Its broadcasts represent 60 percent less than those produced by diesel powertrains of there 25 years. The impressive blend of torque and low fuel consumption marks a new level of performance for small V6 engines.
The new turbo diesel engine Ram is built by VM Motori, a supplier of diesel engines Chrysler Group since 1992.