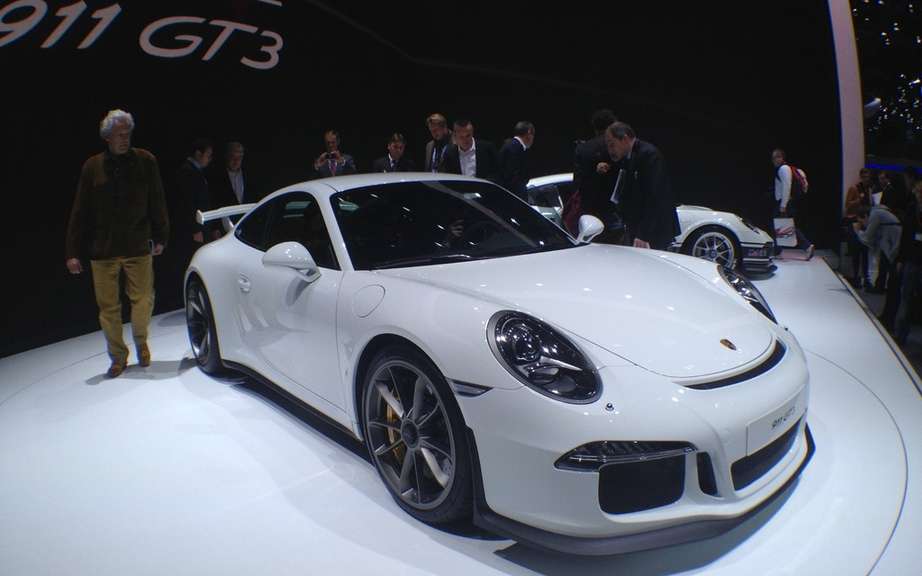 Porsche 911 GT3 2014 hallucinating!
Throughout the present year, Porsche will commemorate the 50th anniversary of its legendary 911.
It starts with keeping the Retromobile Salon attracts every year thousands of classic car enthusiasts and collectors. This event ran very held last week, from February 6 to 10 at the Parc des Expositions de Paris.
The Porsche Museum is obviously seeking in 2013 to present the thematic exhibitions, mainly focused on the fiftieth anniversary of the 911.
In September, the International Motor Show in Frankfurt, you should not miss the opportunity to recall that the first Porsche 911 was unveiled in Frankfurt, fifty years earlier.
800,000 copies later
To date, the famous Porsche 911 sports car is the best selling around the world.
In 1959, the German automaker decided to develop a new sport coupe, which will replace the model 356, the first Porsche built after the war.
It was unveiled at the Frankfurt Auto Show in 1963, under the name 901. Suite has a dilemma with Peugeot, Porsche was forced to reconsider his plan of attack, which led him to choose the name 911.
September generations
Few cars will know a career as long as that of the Porsche 911.
In addition, it is very important to mention that 50 years later, she is still powered by an engine was flat at the rear of the car. An architecture that initially, was far from obvious to be a sport coupe.
In 50 years, it continues to evolve:
Generation 1 (1963): a decade who was know around the world.
Generation 2 (1973): in 1974, presents the powerful 911 Turbo 260 hp.
Generation 3 (1988): overhaul of the platform in 1988, is the 911 Carrera 4.
Generation 4 (1993): Last cooled engine air and unveiling of the 911 GT2.
Generation 5 (1997): first engine cooled water and the birth of the 911 GT3.
Generation 6 (2004): Porsche 911 Carrera S 355 horses wreaked havoc.
Generation 7 (2011): it receives a multitude of electronic aids driving.