Frankfurt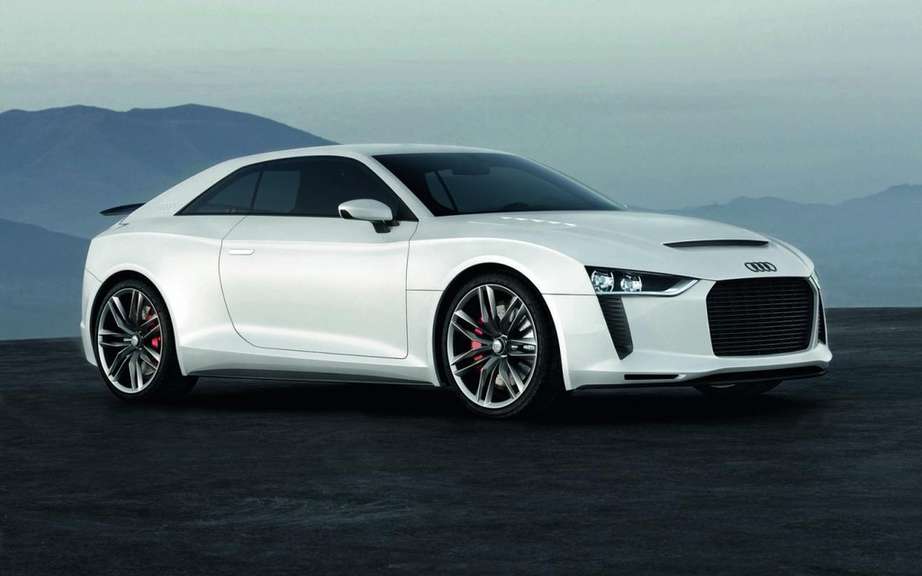 Audi Quattro: the cup series for Frankfurt
Unveiled in 2010 at the Mondial de l'Automobile in Paris, the Audi Quattro concept announced the arrival of a sport coupe drawing a boundary.
It was also an opportunity for Audi to commemorate 30 years of Quattro system, which appeared in 1980 and quickly became a reference in the matter.
The year passes, the manufacturer had even confirmed the production of cutting the shapes and specifications would be modeled on those of the Audi Quattro concept.
Now, however, the manufacturer rings back on his decision by announcing that the project would eventually remain on the shelves.
Strictly a business decision as it would have had to sell the model to draw serie a limit too expensive, to ensure some profitability. According to some sources, it appears that the demand price would have hovered around $ 260,000.
The Audi Quattro Concept
Designed on the basis of section A5, Audi Quattro Concept was an exclusive car and ultra mild, powered by a five-cylinder turbocharged engine delivers a power of 408 horses.
The car also had the very latest version of the famous Quattro AWD system, exclusive to this German brand.