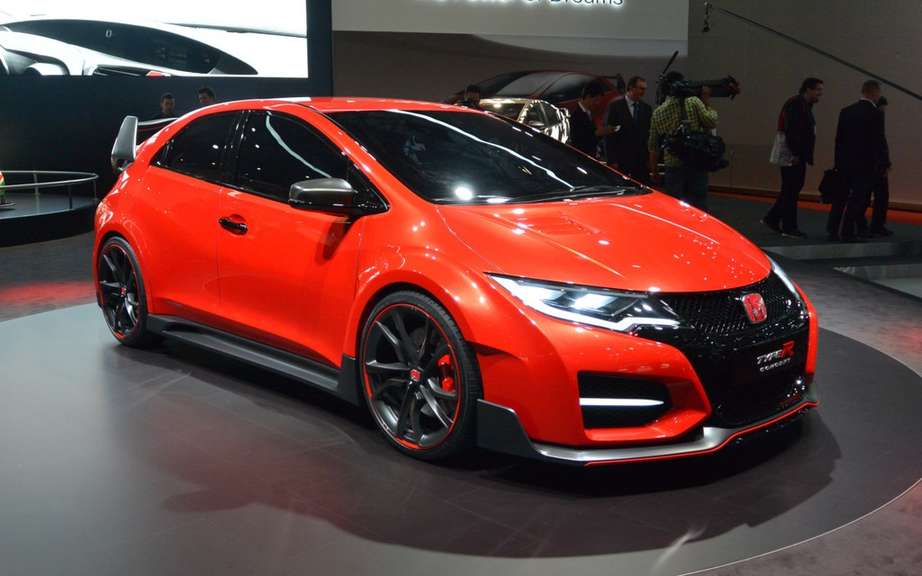 Honda Civic Type R Concept: reserve for Europeans
Honda us presents his Civic Type-R 2015 in Geneva earlier this year. Powered by a 2.0 liter turbocharged 280 horsepower engine, small car promises exhilarating performance. It is coated with a very aggressive and features a unique body style. It will be a dynamic addition to the Honda lineup, which has lost its sporty image with the removal of the S2000. One problem: the Type-R will not be sold in America.
Nikos Stoufis decided to overcome this drawback by launching a petition on Change.org. Called Bring the 2015 Civic Type R VTEC Turbo To North America, the petition has to convince Honda to bring his newest cut sport for us, which has not been done since the Integra Type-R, which is ASSESSED still today by Honda enthusiasts for his dynamic leadership and performance on the racetrack.
The petition was noticed by Honda when it surpassed the 5,000 signatures. A public relations representative at Honda North America has confirmed that the petition would be sent to the senior management. Currently, it has more than 9000 signatures, and the numbers are increasing.
If you want to see the red Honda badge on the grille of a small hatchback car, and hear again the sound of a mechanical VTEC, sign this petition!