New models
Infiniti announces pricing for its 2014 crossover QX50
Tests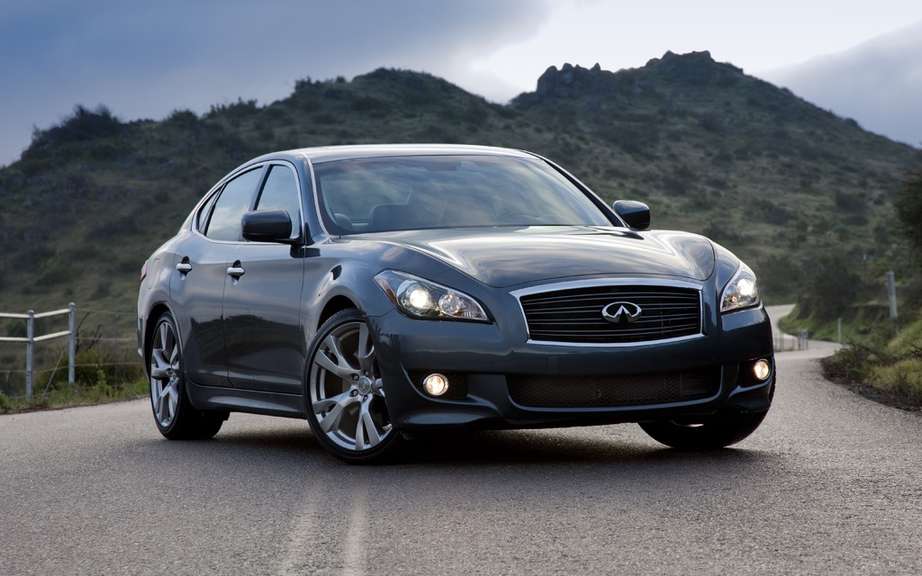 Infiniti M37xS 2013: Too much is not enough as
All models Infiniti millesime 2014 carry the prefix Q and QX cars for multipurpose vehicles.
The models a prefix Q: sedans, coupes and convertibles.
The prefix has QX models: Crossovers and SUVs.
In addition, each model will be identified by a combination of two numbers, which must indicate the hierarchy within the range.
A decision by Infiniti to clarify and simplify the sharing especially between passenger cars and multipurpose vehicles or all-terrain aims.
Following a many studies, management has come to the conclusion that the denomination "Q" was much better perceived by the customers of the brand.
So the end of sedans, coupes and convertibles has denomination G and M, as well as crossover EX, FX and JX, approach the corner.
Only the Infiniti QX remains faithful to the new philosophy of the brand. 
In summary:
Q50: reserve luxury sedans (currently G37/G37x);
Q60: reserve Cups and convertibles (currently G37/G37 IPL);
Q70: reserve for luxury sedans (currently M35/M37/M56).
QX50: reserve the intermediate crossover (currently EX37TI);
QX60: reserve to seven seats crossover (currently JX35)
QX70: reserve the Crossover Sport (currently FX37/FX50);
QX80: reserve to full-size SUV (currently QX56).
The first Infiniti Q50
It will be unveiled at the International Auto Show in Detroit. This is a brand new luxury sedan, which will replace the Infiniti G37 and G37x models.