Detroit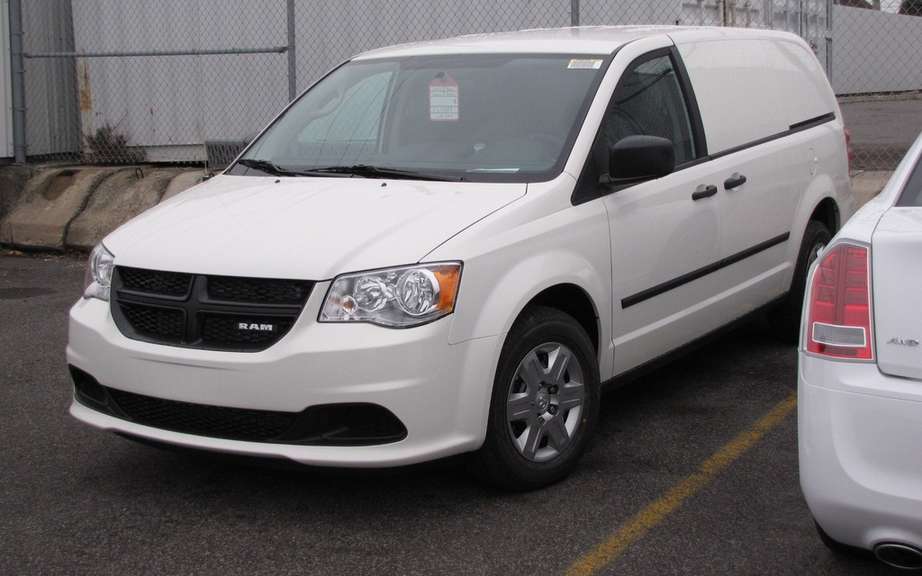 RAM makes up a commercial division
Really ingenious, this idea of ​​the RAM division Chrysler minivan in its turn cargo van and delivery.
A reaction made necessary with the arrival of the Ford Transit Connect Van and the Nissan NV200.
For Chrysler, the transformation was very simple using as a basis the shell of a Dodge Grand Caravan that has lost its space windows, its seats and its many amenities.
This did not inherit prevents a board very modern edge, which has many connective whose system Uconnect Voice Command with Bluetooth. A blue ambient lighting green makes finding objects around the cabin. You can even afford a reverse camera ParkView.
Storage spaces are plentiful and rely on a safe gloves has two levels.
Many loading spaces
In the cargo area, it is possible to opt for spaces divisible storage with work benches, in order to avoid that objects can get around and scratch the floor when the vehicle is running. A floor mat is also offered.
The cargo area is 4,089 liters. This allows the RAM cargo van to transport readily boards 4 'x 8'.
The access to these commercial spaces can be done from the front seats, sliding doors and tailgate.
Serial, the completely flat floor makes loading and has stowage brackets. Optionally, you can also enjoy a sub-floor with storage bins.
This is the ideal vehicle for plumbers, electricians, cable companies and other specialized services.
The Pentastar
One engine is offered and it is good. This is the 3.6-liter Pentastar V6 that develops a power of 283 horsepower and 260 lb-ft of torque.
Only a six-speed automatic transmission is offered.
The towing capacity of RAM cargo van is 1,633 kg (3,600 lb).
RAM cargo van is sold from $ 23,995.