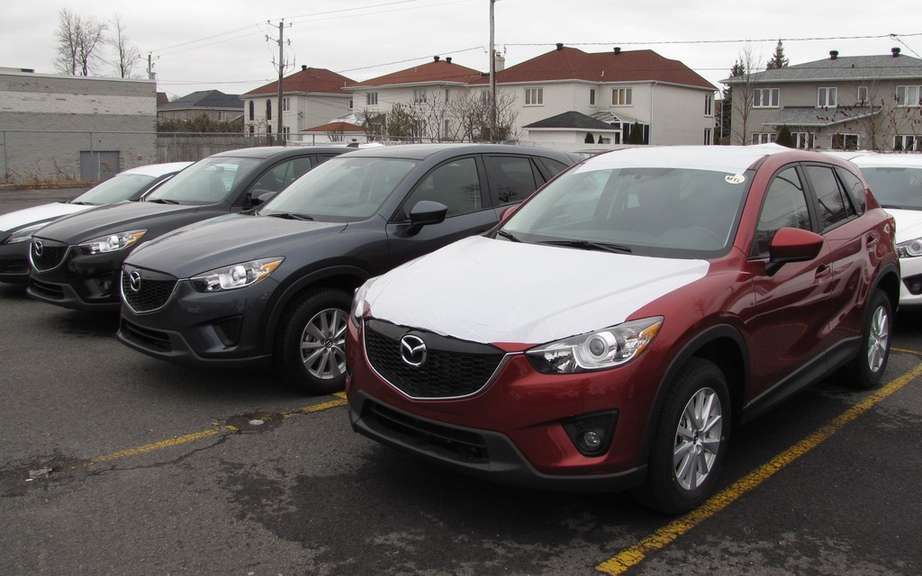 Mazda Canada announces increase in sales for the month of July 2013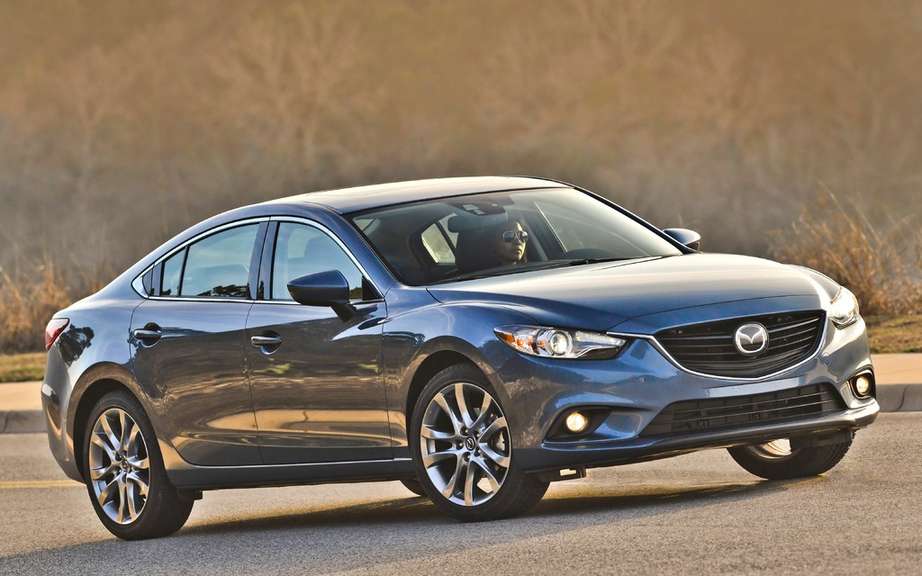 Mazda Canada communicates the results of its sales for May 2013
Mazda Canada today publishes its sales for the month of June 2013, which totaled 5,617 units sold. This is a decrease of 24% compared to June 2012. Year to date, total sales of 35,941 units accuse a decline of 4% in the first half of 2013.
In June, the compact Mazda3 was in head of sales, 3,213 units have been sold. Over 60% of all Mazda3 sold in June were equipped with SKYACTIV technology energy efficiency, these models have represented 68% of all vehicles sold in June. For 2014, the CX-5 offers a new SKYACTIV engine 2.5 l with increased power and developping 184 hp, all with excellent fuel economy. The new engine option for the CX-5 has again contributed to the increase in sales in June, up 24% year over year, and up 44% year to date compared to 2012.
Mazda enjoys a special event in the Chelsea neighborhood of Manhattan to celebrate the 10th anniversary of the Mazda3 and unveil the all-new Mazda3 2014 last week. The new Mazda3, which will start in the fall of 2013, is the third vehicle of the range Mazda KODO design include the elegant and full fan SKYACTIV technology, which includes the new SKYACTIV-G 2 , 5 l, which recently debuted in the Mazda6 and CX-5. The 2014 Mazda3 will also be proposed with the technology of security i-ACTIVESENSE, which includes adaptive cruise speed (Mazda Radar Cruise Control or MRCC), automatic management of beam (High Beam Control or HBC), and using collision in urban mode (Smart City Brake Support or SCBS).
"The SKYACTIV technology is the cornerstone of our range of new models. With the upcoming arrival of the all-new Mazda3 2014, which will soon join the Mazda6 and CX-5, it will become even more prevalent, "said said David Klan, Senior Director, Sales, Marketing and Operations Regional. "The 2014 Mazda3 fully equipped SKYACTIV technology Mazda has restore its predominant position in the compact vehicles, as it did in its launch on the market in 2004."
Prices and data on fuel economy have not yet been revealed, and will be announced closer to the date of sale.
Highlights of June
Sales of the CX-5 have climbed 24% yoy have increased 44% YTD
Dowries vehicles SKYACTIV technology have represented 68% of all sales in June
Sales of the Mazda6 have increased by 45% YTD
Sales of the CX-9 have increased 45% YTD
Source: Mazda Canada