Frankfurt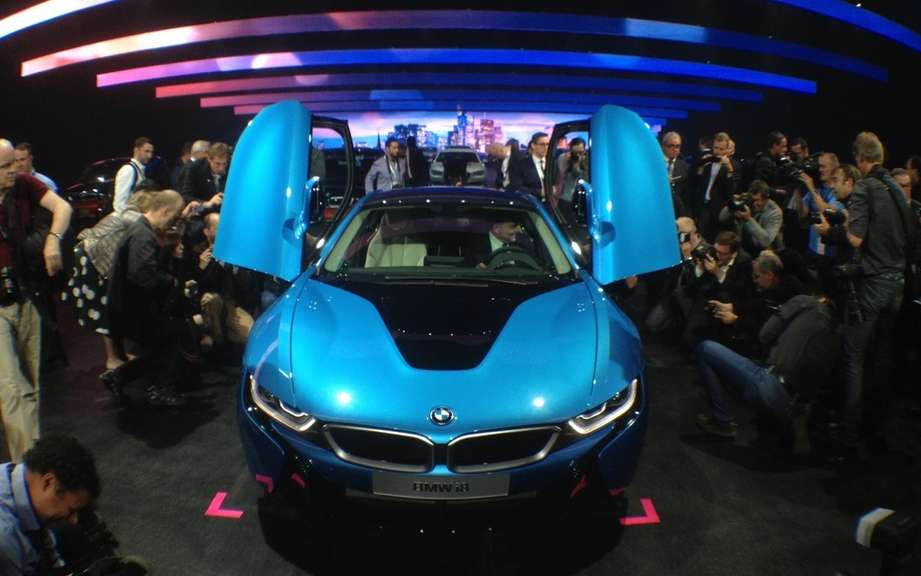 BMW i8 serial: a Frankfurt to another
Past 11 years, members of the jury of the North American Concept Vehicle of the Year Award, award the title of Best Concept of the Year has a vehicle that is shown during the last year.
For 2012, the BMW i8 which won honors.
In total, 34 vehicles were competing.
The Car Guide 2012
On the cover of Car Guide 2012, we find the picture of the BMW Vision EfficientDynamics.
The latter is just the first version of the concept vehicle developing a plan to offer, from 2013, seductive cut rechargeable hybrid drivetrain.
The BMW i8 concept is a much more realistic and closer variant of model series has come.
Tom Cruise has even taken the wheel in the fourth installment of the movie series Mission Impossible.
The BMW i8 concept
After its unveiling last September the International Motor Show in Frankfurt, a Spyder version was unveiled at Beijing.
This elegant and powerful sport coupe is powered by a rechargeable hybrid drivetrain that consists of a three-cylinder engine turbo 1.5-liter 223 hp and an electric motor fed by a lithium-ion battery that adds 131 horses more.
According to the Bavarian manufacturer, it goes from 0 to 100 km / h in just five seconds, in addition to a fuel consumption of 3.0 L/100 km.