Detroit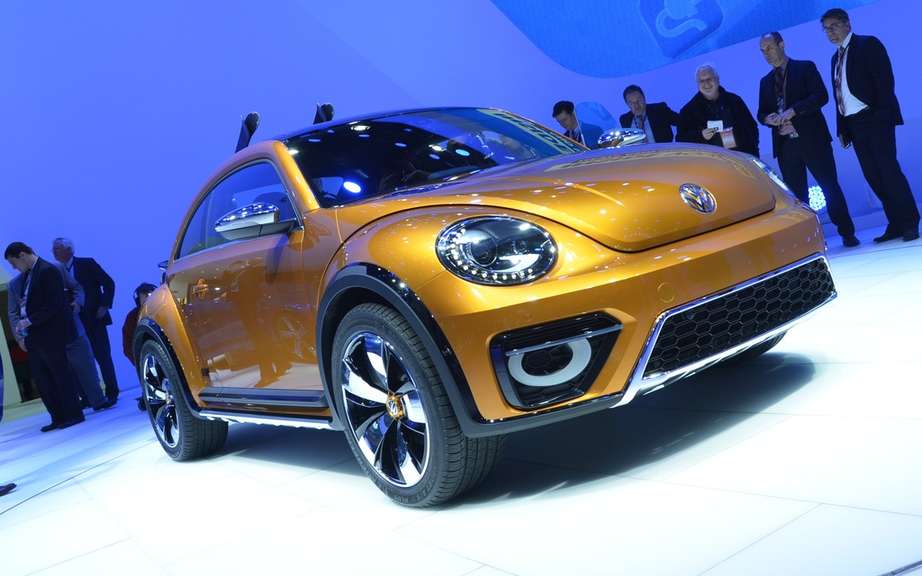 Volkswagen Beetle Dune Concept that takes a Touareg
Behind the Scenes of the International Auto Show in Detroit, a persistent rumor that Volkswagen would think seriously to produce a version of a drawing series limit of its Beetle Dune concept.
In 2000, the German manufacturer had submitted a similar concept based on the New Beetle.
Beetle Dune Concept
The vehicle is distinguished by its ground clearance UPRIGHT, its protective aluminum plates placed under the vehicle, the rear spoiler, its sports 19-inch wheels and headlights half-moon embedded in the shield.
Under the hood, there is a four-cylinder 2.0-liter TSI develops a power of 210 horsepower.