Detroit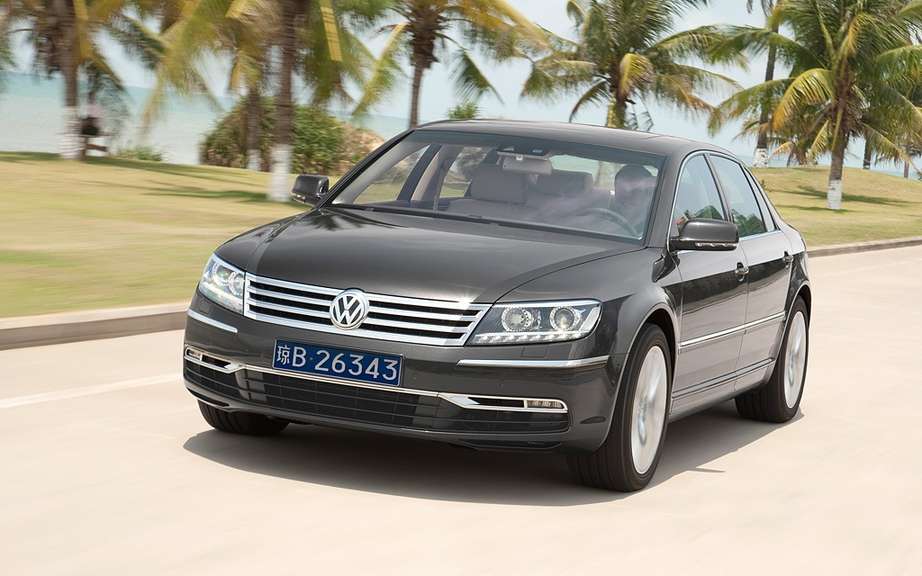 2015 Volkswagen Phaeton unveiled at the Detroit Auto Show
The German group is now the second largest manufacturer in the world, has to his very active little commercial chess, if not the financial disaster What cause, the theatrical release of the Volkswagen Phaeton.
An impressive sedan conceived around the main elements of the powerful Audi A8, without, being a clone of the latter, on the contrary.
The Dresden plant
Pheaton the project need huge investments, including the construction of a single assembly plant of its kind, since it is entirely covered with glass.
At this plant, only the final assembly of the Volkswagen Phaeton is executed.
It is said that most of the few customers came to pick up the equipment from their car. In addition, some of them have taken delivery of their sedan directly at the factory.
Saved by China
Phaeton, who has never experienced success at its global sales, will finally know the celebrity, thanks to the enthusiasm of the Chinese for long and luxurious sedans.
An opening walk that will allow the manufacturer to consider the development of a second version of Phaeton.
There is talk of a closer than ever to her cousin model, the Audi A8 sedan, disposing of its structure and its aluminum body. What it will have a much more interesting than it is now weight.
Volkswagen Phaeton
The Phaeton which was created in 2002 is powered by three very different engines:
V6 3.6-liter 280 horsepower;
4.2-liter V8 of 335 horsepower;
3.0-liter V6 TDI 240 hp.
They are all mated to a six-speed automatic transmission.
The release of the next Volkswagen Phaeton is planned for 2015 and it will always be available in versions has short and longer wheelbases.