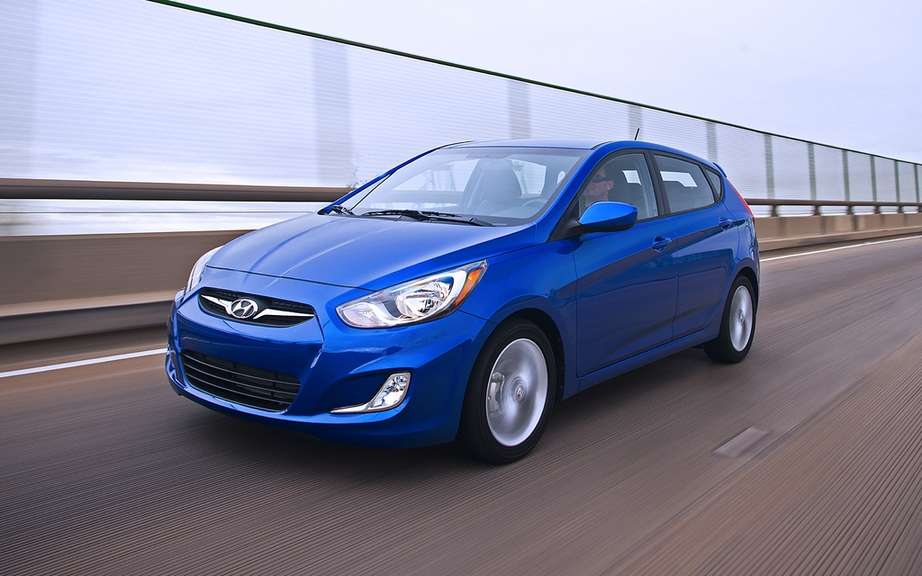 AJAC presents its selection of the best vehicles in Canada for 2012
Columnists Car Guide, and members of the Automobile Journalists Association of Canada (AJAC), Denis Duquet, Nadine Filion, Gabriel Gelinas, Marc Lachapelle, Alain Sylvain Morin and Raymond will spend the week in Niagara-on- the-Lake, Ontario, to stuff a plethora test track and related activities, in order to determine that they are the best vehicles available in Canada for the year-2012 models.
In total, more than sixty journalists across the country, which will assess a 56 vehicles that will compete for the title of best choice in each of the 11 preset categories.
This is at the very end of this strenuous exercise or next Friday, we will be unveiled the name of the best cars and vehicles in each of these different categories.
Cars and vehicles that will compete:
Small Car (under $ 21,000)
Chevrolet Sonic Sedan
Fiat 500
Honda Civic Sedan
Hyundai Accent
Kia Rio5
Nissan Versa Sedan
Scion iQ
Small Car (over $ 21,000)
Ford Focus
Hyundai Elantra
Subaru Impreza
Volkswagen Beetle
Family Car (under $ 30,000)
Chevrolet Orlando
Chrysler 200
Kia Optima LX
Mazda5
Toyota Camry
Volkswagen Passat TDI Clean Diesel
Family Car (over $ 30,000)
Chevrolet Volt
Dodge Charger
Hyundai Sonata Hybrid
Kia Optima Hybrid
Mini Countryman
Toyota Prius V
Luxury Car (over $ 50,000)
Acura TL
Buick LaCrosse eAssist
Chrysler 300S
Hyundai Equus
Infiniti M35h
Lexus CT 200h
Mercedes-Benz C-Class C350 4MATIC Sedan
Prestige Car (over $ 75,000)
BMW 6 Series Convertible
Jaguar XKR-S
Mercedes-Benz S-Class S350 BlueTEC 4MATIC
New Sports / Performance (under $ 50,000)
Buick Regal GS
Dodge Charger SRT8
Honda Civic Si Coupe
Hyundai Veloster
Kia Optima SX
Mercedes-Benz C-Class Coupe
Volkswagen Jetta GLI
New Sports / Performance (over $ 50,000)
BMW 1 Series M Coupe
Chevrolet Camaro Convertible
Chrysler 300 SRT8
Hyundai Genesis R-Spec
Mercedes-Benz CLS-Class
Porsche Cayman R
SUV / CUV (under $ 35,000)
Dodge Journey
Jeep Compass
Jeep Wrangler / Wrangler Unlimited
SUV / CUV (under $ 60,000)
BMW X1
Dodge Durango
Ford Explorer
Range Rover Evoque
Volkswagen Touareg TDI Clean Diesel
SUV / CUV (over $ 60,000)
BMW X3
Jeep Grand Cherokee SRT8
Mercedes-Benz M-Class
May the best win!