New models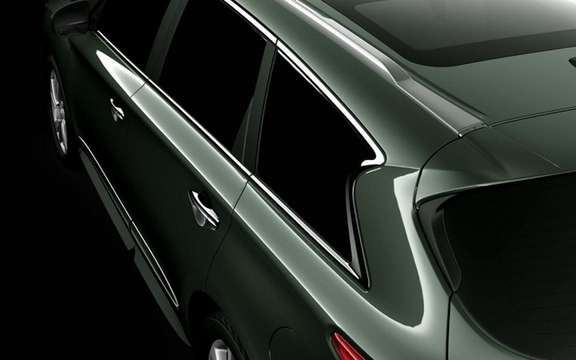 Infiniti JX Concept: The forms take shape
Less than a week after having unveiled a first dark image, commonly referred to "teaser" of a tiny part of the forms that take the future Infiniti JX Concept, here we have the right to a second image of said vehicle in development.
It is a new vehicle that can accommodate up to seven passengers and very convenient way.
Personally, I think this car should replace the big Infiniti QX age could receive a small figure that would place directly in confrontation with the seductive BMW X6.
Pebble Beach
The famous Concours d'Elegance at Pebble Beach which is associated with the Infiniti brand for several years, will host the first public release before Infiniti JX Concept Vehicle.
An output scheduled for August 18.
Until then, an advertising campaign was launched on Facebook at www.facebook.com / infiniti a plan to prepare the coming of the new vehicle.
The final model we will be unveiled in mid-November at the Motor Show in Los Angeles, while marketing is planned for the spring of 2012 as a model 2013.