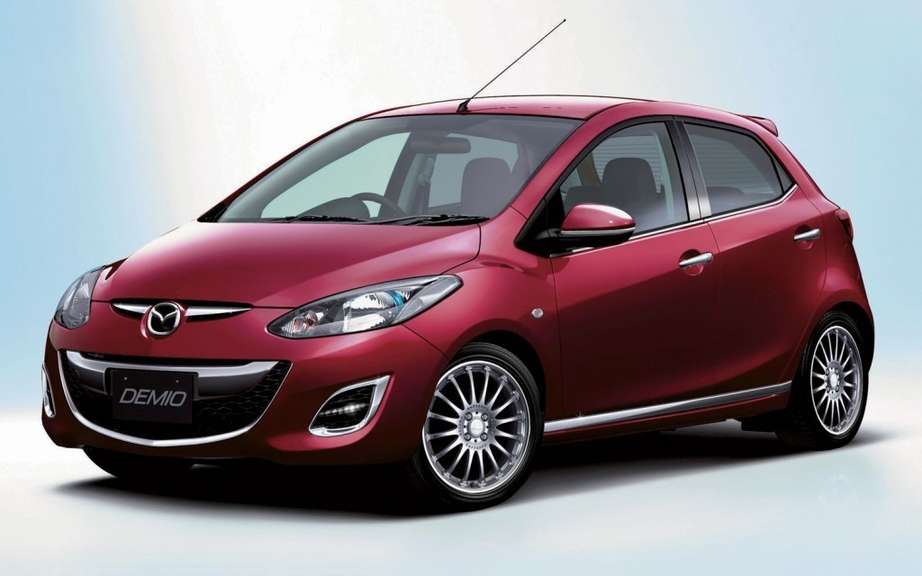 Mazda reinvents the rotary engine
In North America, the Mazda3 will be the first car to have new economic engine SKYACTIV-G family while in Japan it is the small Demio who benefits already.
Here, the Mazda Demio is better known as the Mazda2.
Mazda Demio SKYACTIV
Its 1.3-liter four-cylinder engine benefited from direct injection, a double system of variable valve timing and is also associated to an electronic system to stop the engine whenever the car stops, bringing the name "i-stop" at Mazda.
The engine power is 83 hp and torque of 83 lb-ft.
All accompanied by a continuously variable automatic transmission (CVT).
Economic as a hybrid
According to figures from the company, this little Mazda Demio SKYACTIV engine powered by a mate has a CVT box announces energy balance of only 3.3 km li/100 or just as effective as car hybrid drive in addition to be much less expensive.
The SKYACTIV technology
Mazda SKYACTIV-G direct injection is characterized by its high efficiency energetics and especially its very high compression ratio for combustion. Moreover, the compression ratio of 14.0 / 1 is currently the highest in the world. This results in extra torque at low and medians regimes.