Los Angeles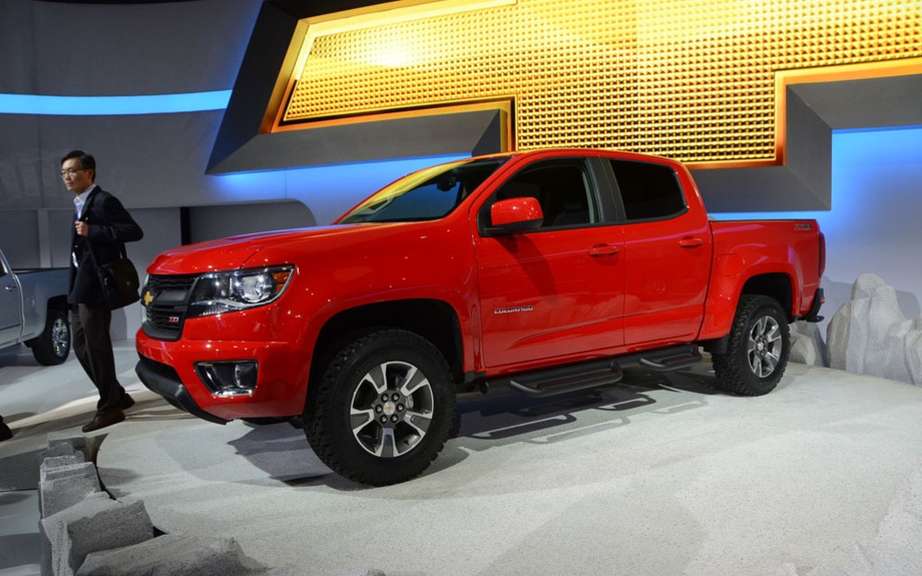 Chevrolet Colorado: Highly 2015!
Los Angeles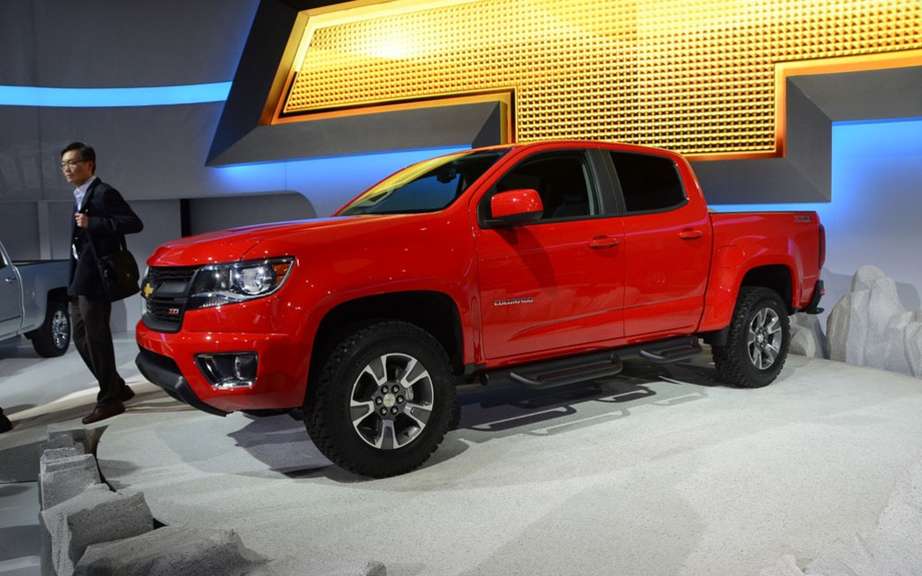 Chevrolet Colorado 2015: Back!
It was unveiled last month in Los Angeles, and announcing the return of an intermediate at Chevrolet van. This beautiful truck will face the Honda Ridgeline, Nissan Frontier and Toyota Tacoma.
The Chevrolet Colorado decline in WT, LT and Z71 versions.
Three configurations
He already called the "Silverado compact" has been designed in three configurations, a plan to respond to many needs:
-    model has lengthened cabin with box of 6 feet;
-    Cab model with a box of 5 feet;
-    Cab model with a case of 6 feet.
Depending on the model desired, you can choose between a 2WD or 4WD wheels.
Like the Silverado, Colorado has benefited door seals sealing triples, which are embedded in the lateral parts of the body to improve the soundproofing of the cabin and the vehicle's aerodynamics.
A new interior
Interior wants to be more comfortable, friendly and connects more than ever. For its dashboard presents a relatively similar to that of the Silverado, which receives two screens (8 "and 3.4") and welcomes MyLink and OnStar technology design.
Storage spaces and loading
The 2015 Chevrolet Colorado offers plenty of storage space inside and has a great functionality in its cargo spaces rather innovative:
-    Rear bumper has a series of steps;
-    EZ Lift tailgate low loader to lift the tailgate facilitates more;
-    a loading system has two levels of series;
-    thirteen series of anchor points in each of the funds available;
-    Bed Rail and protected-series hatchback;
-    bedliner spray factory installed option.
Its towing capacity is 3,039 kg (6,700 lb).
Both engines
Under the hood, it makes up two very different engines:
-    four-cylinder 2.5-liter 193 hp and 184 lb-ft of torque;
-    3.6-liter V6 302 horsepower and 270 lb-ft of torque.
They are mated to a six-speed automatic transmission, while the model WT 2.5-liter engine with 2WD Extended Cab can also use a manual gearbox has six speeds.
A four-cylinder diesel Duramax 2.8-liter 200 horsepower and 368 lb-ft engine, will complement the trio.
Chevrolet Colorado 2015 will be available in autumn 2014.