Special Events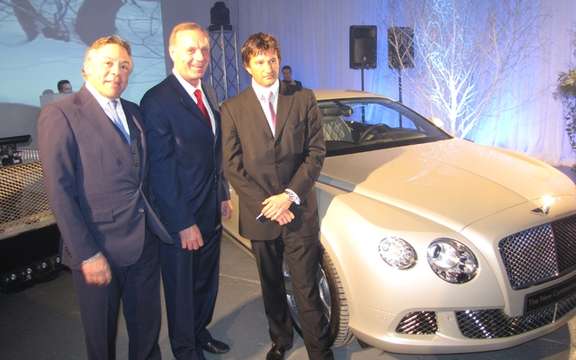 Bentley Continental GT 2012: A great Montreal return
The Montreal launch of the Bentley Continental GT which was sumptuous high glamor success
Bentley Montreal, a division of Decarie Motors has unveiled the all-new BENTLEY CONTINENTAL GT in a lavish soiree launch on February 23 last to the Griffintown area.
The event took place in a chic and majestic decor designed by Manina Productions. In "Winter Glam" atmosphere prompts have savored Belvedere cocktails, including the Martini GT, and Moet & Chandon champagne and tasted delicious mouthfuls offered by La Queue de Cheval. As a number of opening, the group Insolita and captivating M'Michele Harper offered an exciting musical performance.
Christophe Georges, president and COO of Bentley Motors inc. Has presented this car has the cutting edge of technology inspired ancient iconic models. The Continental GT combines perfectly cutting performance and handcrafted luxury.
Among the many guests, we found Natasha Gargiulo of Entertainment Tonight, which animates the soiree brilliantly, and the famous hockey player and honor of the Montreal Canadiens Children's godfather, Guy Lafleur , nicknamed "The Blond Demon". It is with pride that Bentley Montreal deliver a check for $ 20,000 to the Montreal Canadiens Children's. This amount represents the proceeds going throughout the evening thanks to the good sales of auction.