First contacts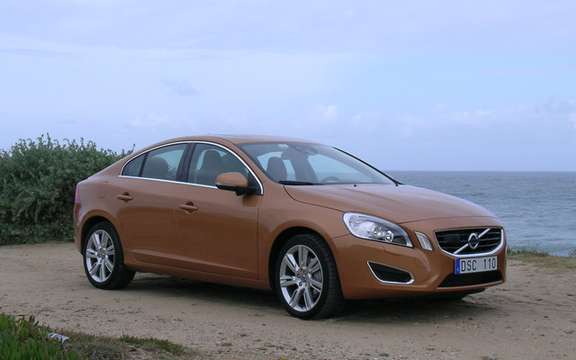 2011 Volvo S60 finally new blood!
The all-new Volvo S60 sedan which has just be introduced to the European markets and will soon be with us, will be broken down in a wagon by the end of this year.
In the Swedish manufacturer that has just been bought by Chinese Geely, the market called conventional family is extremely important because it represents a very high percentage of its sales and has been for decades ...
The middle of the V60 Sport Wagon is reminiscent of the XC60 SUV, especially at the rear section of the roof.
More versatility
As it is a break as they say so our French cousins, the cargo space is highlighted. Thus, this family offers a minimum of 430 liters of cargo space with the raised seat, an increase of 50 liters compared to data from the S60 sedan. In addition, the passenger seat in the front can be folded so that we can deposit there long objects.
This large five-seater offers a folding bench in three sections, are dimensions of 40/20/40.
Volvo safety
Like the S60 sedan, the new declination will have the new electronic system for the recognition of pedestrians which is associated with a front section has conceived a plan to minimize injuries to pedestrians in an accident.
Obviously, this version of the constructor huppee Swedish benefited from many technological aids conduct and has Like other vehicles in its class.
Poor America
Family Volvo V60 will be officially presented to the public during the Paris Motor Show in Paris in October.
Unfortunately, this new family a sporty character of Volvo will not come to America. A decision taken on the basis of poor sales of the Volvo V70 in North America. An aging car that has asked to be replaced in order to compete with the Japanese and German luxury mid-range.