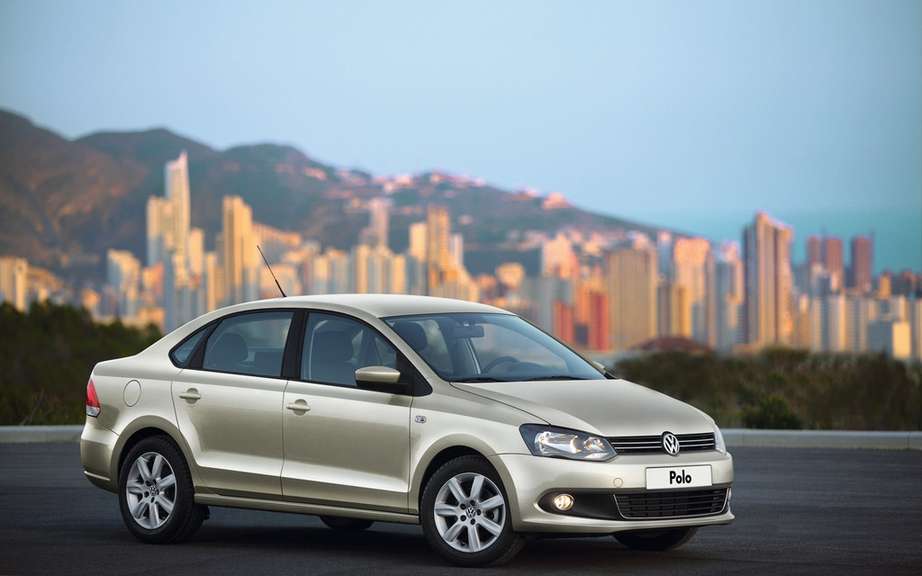 Volkswagen will finally offer its small Polo in America
The German giant Volkswagen has unveiled, via the Internet, a new declination of its small Polo. It is a version classic sedan, according to the information received, would be available only in Russia, or even produced out there. It will be assembled in a brand new situated in the city of Kaluga ultra modern factory.
Cote dimensions, Polo Saloon offer a template slightly improves compared to that of the hatchback model. These are the rear passengers and their luggage that will benefit the most from these additions. The silhouette of the new Polo is very pretty and should allow a car to know this much success on this emerging market which is that of Russia.
Unlike european versions that offer a range of engines, the new Volkswagen Polo Saloon will have only one engine or the 1.6-liter four-cylinder that develops 104 horsepower. A five-speed manual transmission is offered automatically and a six-speed Tiptronic transmission is being added at an extra charge.
The Volkswagen Polo Saloon will be unveiled next August in Moscow. The price could be around 399,000 rubles ($ 12,800 U.S.).
Despite the fact that Volkswagen refers to an exclusive model at Russian market, it is also a question of possibly offer a sedan version of the Polo in South American and South African markets. And why not in North America under a different name ...