New models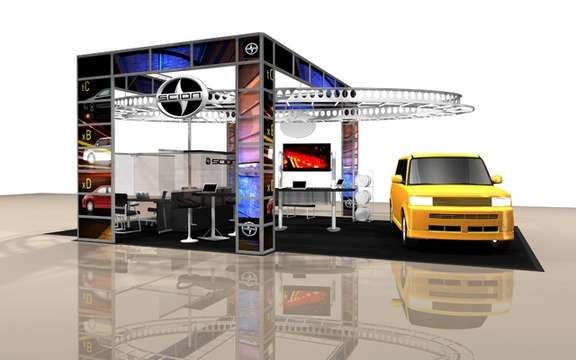 Scion Canada: A showroom inedite
The time has come: the wait is finished. Scion arrives today in Canada with 45 dealers in Montreal, Toronto and Vancouver, offering inedite automotive experience to young Canadian motorists branches.
"There is a new generation of drivers in Canada - younger drivers who demand a new type of vehicle and which are characterized by different spending habits. Today, these requirements are met, finally, thanks to Scion, "stated Larry Hutchinson, Director of Scion in Canada. "Scion offers a complete range of well equipped models, distinctive style, an experience online and in the sole concessionaire, and a new business model designed to meet the needs of this new generation. "
The Scion experience is offered in three major cultural centers of Canada, its purpose being to extend throughout the country - buyers may possibly find an establishment Scion in all cities or expresses a vibrant youth culture . To view the complete list of 45 Scion dealers in Canada who open their doors today, please visit www.scionnation.ca / scion / dealers.
"As consumers, members of Generation Y is gaining more and more importance and influence, not only in the automotive sector but in all sectors of the market," continued Larry Hutchinson. "The strategy of local inedite Experiential marketing and highly targeted Scion aims to attract this growing group of consumers by providing a unique brand experience of its kind - both in person and online - that will reach this critical mass young urban consumers branches. "
The complete range includes models 2011 tC sport coupe performance, the compact utility vehicle and xB subcompact five-door hatchback xD. Each model responds to different needs, but all are richly endowed with innovative features and driving pleasure while providing the very best in matters of security.
Distinctive vehicles: the difference Scion
The owners want Scion vehicles that are very well equipped while being aesthetic, effective and efficient, at an affordable price that gives them enough money to buy accessories and personalize their vehicle in the image of their lifestyle.
The Scion vehicles enjoy copyright generous equipment at competitive prices, including air conditioning, ice / locks / mirrors assist, audio system AM / FM / CD Pioneer 6 or 8 speakers, made for MP3/iPod, sports seats and a range of safety features. From these fully equipped vehicles, buyers are free to personalize their car the image of their personal style with more than 75 parts and accessories authorized by Scion, the full range of equipment performance Toyota Racing Development (TRD ).
For complete details on each model, see the 3D configurator to www.scionnation.ca vehicles.