Hybrid vehicles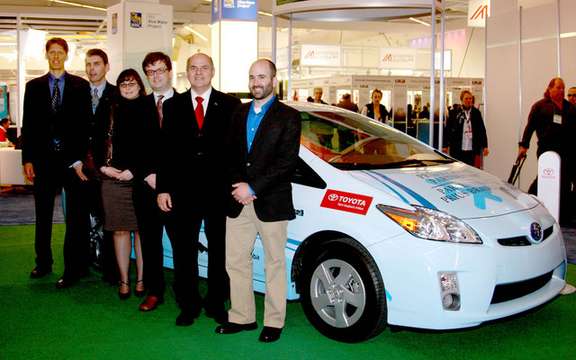 Toyota Prius Plug-In Hybrid: Testing PPP
Toyota Motor Corporation (TMC) and Mazda Motor Corporation (Mazda) have reached an agreement to provide a license the hybrid technology used in the Toyota Prius.
With this agreement, Mazda plans to combine the hybrid system with its engine next generation SKY * which is under development, and to develop and manufacture a hybrid vehicle in Japan. Mazda plans to begin selling a hybrid vehicle in Japan by 2013.
Having as a business priority to provide solutions to environmental problems, TMC began in 1997 to sell the Prius - the first hybrid vehicle produced in series in the world. Since then, more than 2.3 million hybrid vehicles produced by TMC have been delivered to customers in more than 70 countries and regions.
TMC recognizes the importance of protecting the environment by encouraging the spread of its ecological technologies, including hybrid systems serve as its showcase. Accordingly, TMC has announced that it will take into consideration requests from other manufacturers to provide its hybrid technology.
True to its long-term vision on technological progress and the "Zoom-Zoom" sustainable, Mazda aims to reduce the average consumption of Mazda vehicles sold globally 30 percent by 2015, and, with respect to the average established in 2008. To offer to all its customers driving pleasure, but also a remarkable ecological and safety performance, Mazda has implemented a strategy of fundamental elements. As part of this strategy, Mazda will improve the basic elements of its vehicles - including targeting the engines, transmissions and weight reduction - for a pass then gradually adding electric as the stop engine idling devices regenerative braking and hybrid systems.
Thanks to this partnership, each of these companies has plans to propose as many people as possible technologies and products that offer significant environmental benefits.