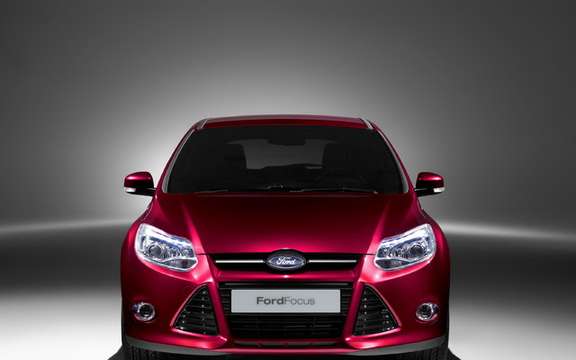 Ford Canada will present a unique booth at Auto Quebec
Last year, Richard Belanger Director General of the Corporation's auto Regional de Quebec (CCARQ) dealers filled his last term as a major responsible for keeping the auto show in Quebec. Today, he retired and it was the turn of Bernard Ferland find themselves at the helm of this event.
A new website
Their new website, not only puts the fair value, but also the city of Quebec and its main attractions. This new site allows users to have direct contact with the main events taking place from 2 to 7 March.
In addition, Show Management Auto Quebec has created a Facebook group as well as Twitter and Flickr pages.
Soiree profit, avant-premiere of the show
Under the chairmanship of honor Mr. Jacques Tanguay, this evening will be held on Monday, March 1 in the Showroom Exhibition Center of Quebec.
Proceeds collected during this event will benefit the Foundation Corporation Mobilis car dealers of the regional de Quebec (CCARQ), which committed to make donations in the heap of bodies in relation to mobility in different regions, including Foundations Hospitals Child Jesus Blessed Sacrament and the Centre hospitalier Beauce-Etchemin.
Engine passion!
This year, the theme of the show is 'Engine passion!' And for the occasion, we paid special attention to the shiny cars and exotic.
In this section, visitors will have the opportunity to discover Expo Lambo 'which includes five models dream clutches of the famous Italian brand, whose versions:
Lambroghini Gallardo Super Trofeo (only in America) $ 410,000
Lamborghini Murcielago LP-670-4 SV (only in Quebec) $ 614,000
Lamborghini Murcielago LP-650-4 Roadster (Canada only) $ 559,000
Lamborghini Gallardo LP-550 Balboni (only in Quebec) $ 349,860
Lamborghini Gallardo 560-4 Spyder $ 294,860
The stars of the show
They are almost thirty welcome you all to open, many of them revealed large regional first. In fact here are some examples:
Acura ZDX
BMW GT Serie5
Chevrolet Cruze
Fiat 500
Ford Fiesta
Honda Crosstour
Hyundai Sonata
Infiniti M
Kia Sorento
Lexus GX460
Mazda2
Mercedes SLS AMG
Nissan GT-R
Porsche Panamera
Suzuki Kizashi
Toyota Sienna
Volkswagen Golf
Volvo C30
Inaccessible cars
In Auto Show, there is always room for dreaming and the presence of exotic cars that make saliva over a contribute for ages has embellish car shows across the planet. In Quebec, beyond the Lamborghini you can admire the other five cars that are the dream:
Ferrari California
Lotus Elise
Lotus Exige
Maserati Gran Turismo
Maserati Quattroporte
The beautiful cars of yesterday
The auto show in Quebec has always been a site of nostalgia, by presenting a bunch of old cars, all as bright as each other. Often worthy representatives of glorious epochs in the history of the automobile.
The traditional festival of children
The Saturday, March 6 commencing 10am, the show turns into care giant, to accommodate hundreds of children, many accompanied by their parents, in a magical setting, although surrounds hundreds of vehicles on all fours . Of special activities with mascots, clowns and makeup artists, await ...
And next year ...
If one relies on the statement issued by Show Management of Quebec, next year this fair could be held in Exhibition Centre finally expanded ...
And you wish!