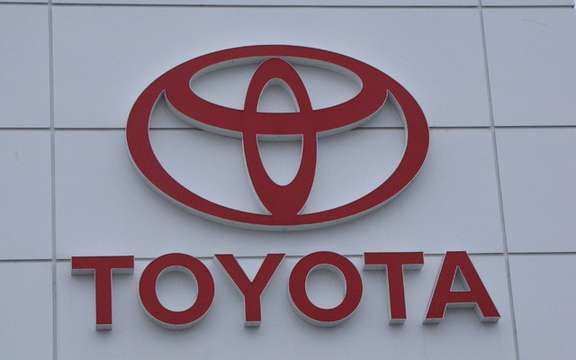 Toyota announces plan to fix gas pedals
Toyota Canada Inc. (TCI) today announced that it is instructing Toyota dealers to temporarily suspend sales of eight models in the recall buttons on the sticking accelerator pedal, announced January 21, 2010. DEPLOYS Toyota every effort to meet the needs of customers and this decision has TCI will coordinate activities and expedite as much as possible repairs of accelerator pedals for customers.
Proceed to Toyota recalling about 270,000 vehicles to fix accelerator pedals that get stuck in some specific Toyota Division models. Toyota investigation of some isolated accelerator pedal mechanisms that get stuck in certain vehicles without floor mats reports. It is possible that the mechanism of certain accelerator pedals can, in rare cases, mechanically stuck in a partially depressed position or return slowly to the idle position.
The recall for accelerator pedals Toyota and the interruption of sales are limited to the following Toyota Division vehicles:
RAV4 2009-2010
Corolla 2009-2010,
Matrix 2009-2010,
Avalon 2005-2010,
Certain 2007-2010 Camry,
Highlander 2010
Tundra 2007-2010,
Sequoia 2008-2010
No vehicle Lexus or Scion division is key in these actions. In addition, the following Toyota models are not keys:
Toyota Prius,
Tacoma, Sienna,
Venza
Solara,
Yaris,
4Runner
FJ Cruiser
and some models, including all Camry hybrid models.
Due to the interruption of sales, it is expected that Toyota stopped production vehicles over seven production lines for the week of Feb. 1. The North-American plants producing affected are the following:
Toyota Motor Manufacturing, Kentucky - Channel 1 (Camry, Avalon)
Subaru of Indiana Automotive, Inc., Indiana (Camry)
Toyota Motor Manufacturing, Canada (Corolla, Matrix, RAV4)
Toyota Motor Manufacturing, Indiana (Sequoia, Highlander)
Toyota Motor Manufacturing, Texas (Tundra)
The recall for sticking accelerator pedals is separate ongoing campaigns involving certain Toyota and Lexus vehicles and aimed at reducing the risk of obstructing the pedal by a protective belt (accessory) of the wrong type or incorrectly installed.
Our priority is to ensure unquestionably has the safety of our customers and restoring confidence in Toyota vehicles. The Toyota vehicle owners who wish further details are invited - contact their Toyota dealership who can determine if their vehicle is part of the range of models affected by this specific situation and provide additional support.
Visit www.toyota.ca for more information or contact the Centre Customer Interaction Toyota TOYOTA-8 1 888 (1 888 869-6828)