Detroit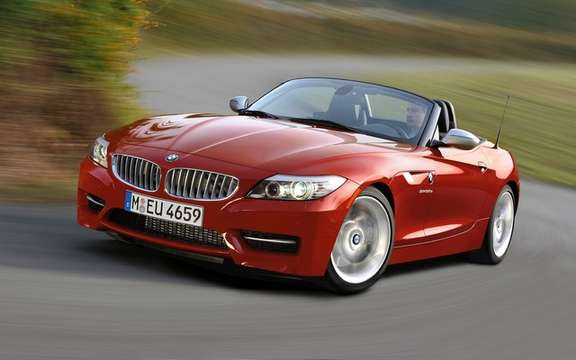 BMW Z4 sDrive 35is: the sportiest
The lightning Aston Martin One-77, which at this time pass many tests before being marketed, has already to its credit a record for the brand, that of reaching a top speed of 354.86 km / h (220.007 mi / h) .
Record speed which was conducted on a test track, first in the strictest secrecy and finally made public by the manufacturer following the excellent results recorded by the meteor.
Its engine is obviously the V12 house, which for the occasion benefited a cylinder of 7.3 liters, but the power will be unveiled later. According to sources, the latter may exceed the 700 horsepower and reach 100 km / h in just 3.5 liters. A dual-clutch sequential gearbox is developing, and dedicated to the latter. Brand tires Pirelli P Zero Corsa and has dimensions 255/35ZR20 front and 335/30ZR20 at the rear have been developed for the One-77.
This pretty fireball two places will be produced in only 77 copies to meet a backlog that displays complete. The first copies should be available in mid-2010.
Speculations about its price going well. Regardless, they are already sold out at a price that oscillate the 1.8 million U.S. dollars fine.
The killer question ...
She will be at the international motor show in Detroit?