Chicago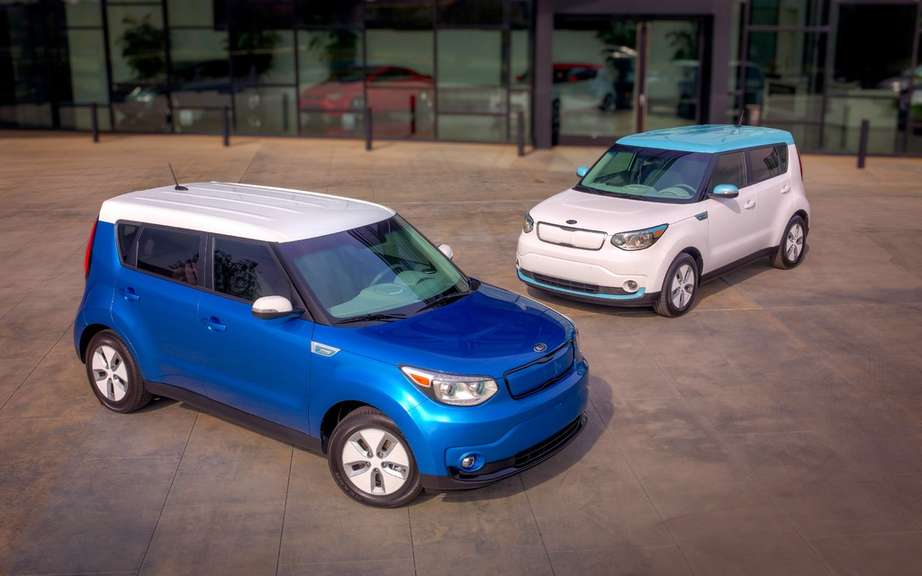 Kia Soul EV: the serial model to discover this week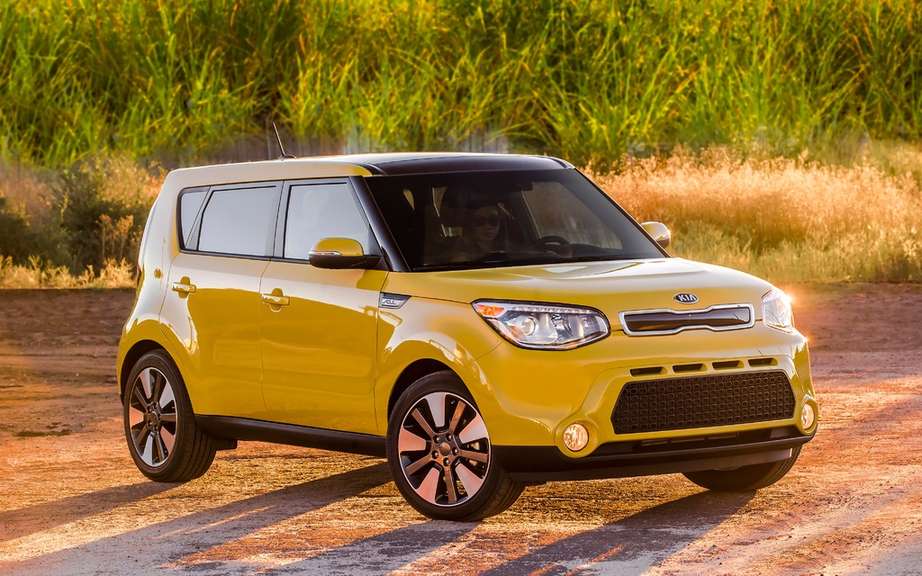 Kia Soul EV: soon on sale in North America
The Car Guide 2013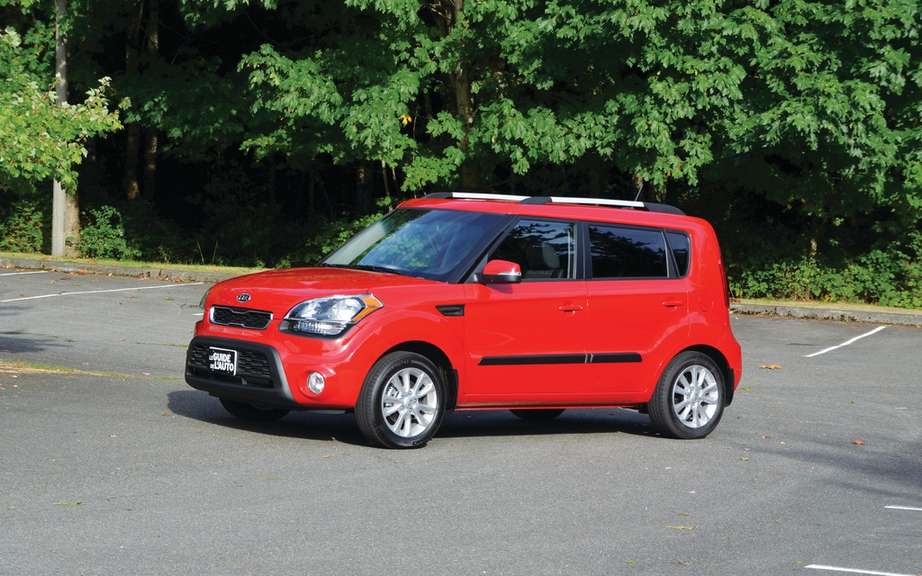 Kia Soul 2013: Single track
In fact, it is the first all-electric vehicle for the brand that will be offered on world markets, since South Korea, Kia sold already for three years its fleet model Ray EV.
At this time, a fleet of prototypes undergo intensive testing in South Korea, Europe and North America program, before marketing the electric version of the Kia Soul.
The Kia Soul EV differentiates by:
-    its projector beam headlights;
-    its position LED lights;
-    its LED lamps at the rear;
-    alloy wheels of 16 inches;
The interior of the Kia Soul EV is composed of several recyclable materials: bioplastics, the BioFoam, the biotissus of biofeutre polyester and antibacterial paints.
The prototypes are currently using are powered by an electric motor of 109 horsepower and whose torque is 210 lb-ft. This mill is associated has a lithium-ion polymer 27 kWh.
They go from 0 to 100 km / h in less than 12 seconds for a top speed of 145 km / h.
The autonomy of the vehicle is estimated at 200 km.
For the battery, charging three types are possible:
-    through an ordinary household outlet;
-    via a 240 V, it will take five hours to be fully charged;
-    through a quick-100kW, it does take 25 minutes.
The theatrical release of the Kia Soul EV is scheduled for the second quarter of 2014.