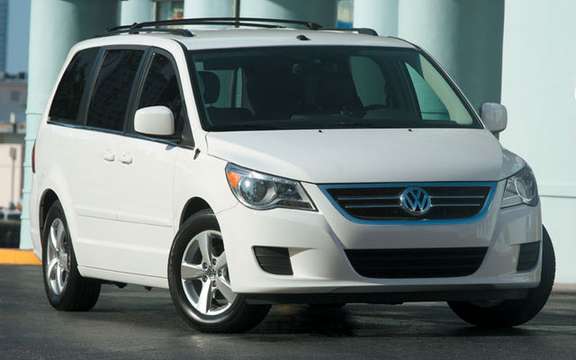 Volkswagen unveils prices for 2009 Routan
Toronto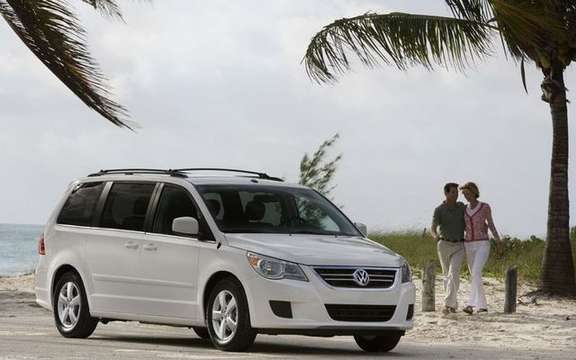 Minivan for Volkswagen Routan 2009
Chicago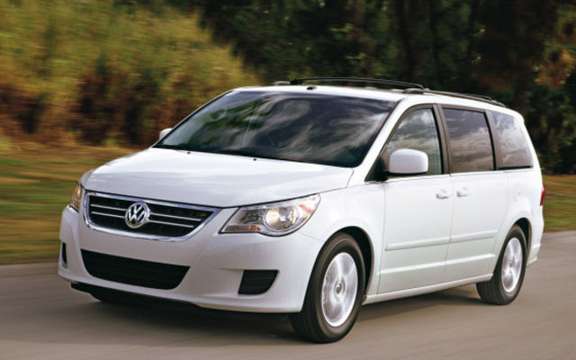 VW Routan, Volkswagen emancipated
At the time of approval to produce the Routan minivan, it flowed at least $ 200,000 vans per year in Canada alone. And Volkswagen, even though it was aware that the work of the van would not be increasing, we could never have imagined that the decline of the market would also drastically in only twenty-four months.
Therefore, it sold in 2008 just under 100,000 minivans in Canada, Chrysler still dominating the market with its models Grand Caravan and Town & Country. Volkswagen, which was with the Routan join an Asian clientele vans, whose sales are in free fall, thus visibly use good strategy. Moreover, according to the vice-president and chief executive of Volkswagen Canada, John White, was quickly realized that the Volkswagen Routan clientele drawn often was not at all attracted by vans imported brands.
Instead, the clientele of the Routan is rather the same as the Dodge Grand Caravan, non-identical twin of the Routan. And since its liquid Chrysler minivans has insane prices, it is difficult to be competitive in Volkswagen matter of price.
As we know, the Routan is connected to the same factory that models Grand Caravan and Town & Country. Chrysler receives dividends from Volkswagen to produce the Routan obviously receive his desire of a term, especially in these difficult times. Off, Volkswagen does not sell as many models as expected, that comes unbalance the original budget. And of course, there is no question for Chrysler to reconsider its strategy of selling Grand Caravan, allowing the Routan has to know better off. Thus, one might believe that the Routan is doomed to failure?
Certainly, if Volkswagen was able to predict the current conditions, the Routan would never been produced. And although Volkswagen must respect his contract, there is a safe bet for this model knows an end as steep as that of the Hyundai Entourage, whose production has ceased suddenly there a few months ago, barely thirty months after its introduction .
Meanwhile, Volkswagen Canada sold 5,000 units of the Routan for the 2009 calendar year, aimed chose to reduce this 40% target, thus following the downward trend of the market of the van. This is 3000 units that Volkswagen plans to sell in 2009. And for the rest, we'll see ...
Finally, we note that after the sudden disappearance of the Entourage minivan, there will be the abandonment vans Uplander and Montana SV6 GM next few months. As for Nissan, everything has to believe that the renewal of the Quest model will not take place, the Canton plant in Mississippi he would rather focus on the production of commercial vehicles.