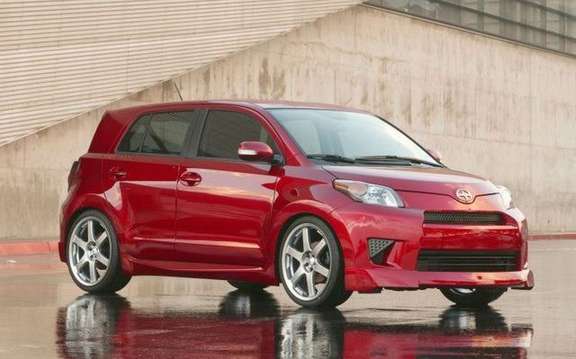 Aveo, Fit, Yaris and after ...
To a certain sequence to our chronic titled Aveo, Fit, Yaris and after ... ', in which we presented twelve small economical cars, some of which will be available in America in the coming years, while others are waiting for the fire green from manufacturers, or you think even more ...
However, there is one that I did not mention, the Volkswagen Polo and voluntarily. First, because its exchange to come to us are very low or zero depending on the manufacturer.
A bias
As an amateur small economical cars, I must admit that I have a penchant for the Volkswagen Polo, although the latter is not available in our hometown. But it is assumed in my eyes, that day or the leaders of Volkswagen take the decision to export to America, a small economic car subcompact category, this car would normally benefit from its specifications.
A global dissemination or almost ...
Available on most auto markets around the world and assembled in Spain, Slovakia and China, the Polo is a car among the most popular in its category, on these markets and for many years. Recall that the starting date of 1975.
Available in versions hatchback three and five doors, it has on the European continent no less than seven different engines, three petrol and four turbo diesel (TDI). The odds of atmospheric engines, the 1.6-liter four-cylinder that develops 107 hp (European data) is more interesting, especially thanks to its engine 153 Nm Regarding torque turbo diesel engines, it will be output new family of TDI common rail and particle filter CALLED BlueMotion in this constructor.
Volkswagen Polo BlueMotion
Commercialized since 2006 on certain markets, the Volkswagen Polo BlueMotion has given itself the reputation of the most thrifty car and especially the cleanest available so far. His little three-cylinder engine 1.4-liter TDI Announces power only 80 horsepower, but the torque reaches 144 lb-ft, enough to instantly respond to the accelerator.
Despite everything, he announced an estimated economy has li/100 3.8 km and CO2 emissions amounted to 99g/km. All data superior to those of the Prius.
New model in 2009
The next generation of the popular Volkswagen Polo will take shape next year and it will be very interesting to know his future specifications. Personally, I still believe in his coming to America ...