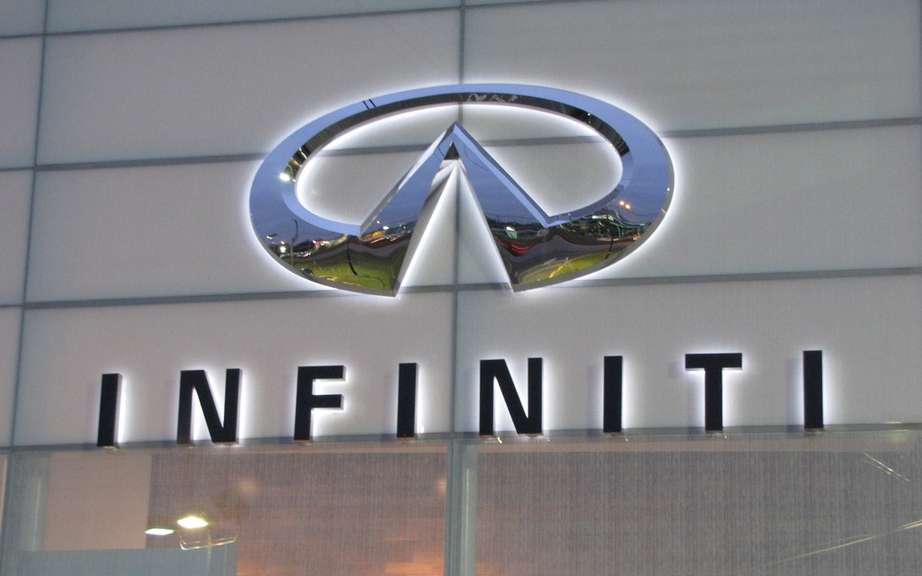 Infiniti exchange denomination for its 2014 models
Infiniti Canada today announced the retail price suggested by the manufacturer (MSRP) of $ 37,900 CA for luxury crossover 2014 Infiniti QX50, offered now at Infiniti dealers in Canada. The model of entry QX50 is now endowed with Bluetooth, a sunroof, a dimming interior mirror, interior trim a maple with keys and a column tilt & telescoping steering electric, the new starting price of $ 37,900. The Infiniti Inspired Performance is now more accessible than ever before.
Accordance with the strategy of the new nomenclature Infiniti QX50 redefines the model the EX37 with its bold approach and more standard equipment has a lower starting price. The QX50 is now better team at the new starting price of $ 37,900
"The 2014 Infiniti QX50 is designed for Canadians seeking a balance between elegance and exhilarating driving, even as practical and functional features," stated Wendy Durward, Director, Infiniti Canada. "The QX50 offers the qualities of a compact utility vehicle necessary to urban life and performance luxury sought on the highway. "
MSRP luxury crossover 2014 Infiniti QX50:
Model MSRP C $
Journey $ 37,900
Journey, Privilege $ 42,050
Journey, Privilege, Navigation $ 45,000
Journey, Privilege, Navigation, Technology $ 47,500
2014 Infiniti QX50
The QX50 Infiniti combines external design and elegant stylisee the sculptured lines has an exhilarating driving performance and an interior inviting environment. The features offered are: leather seats, Intelligent Key, display screen the perimeter, system lane departure prevention, device monitoring blind spot assistance to control the distance and Intelligent Brake Assist with detector frontal collision. Technology pioneer, the EX model was the first Infiniti vehicle crew of a display screen of the perimeter which is now part of the entire Infiniti range.
Moreover, the energetic performance of the QX50 continues to be fed by a V6 3.7-liter engine with an output of 325 hp, automatic transmission has a 7-speed correspondence Downshift Rev and intelligent AWD Infiniti for a truly inspiring performance.