SEMA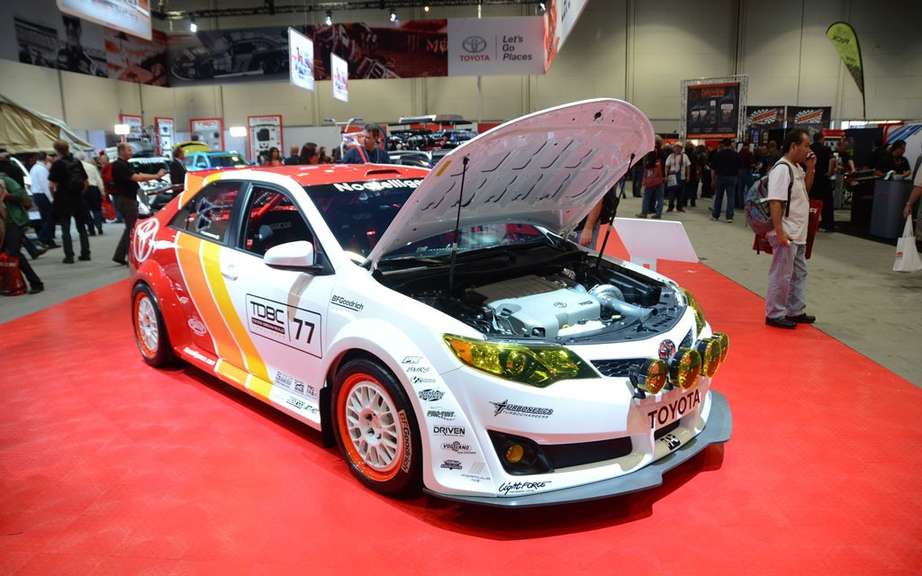 Toyota SEMA Show: Wisdom is not putting
SEMA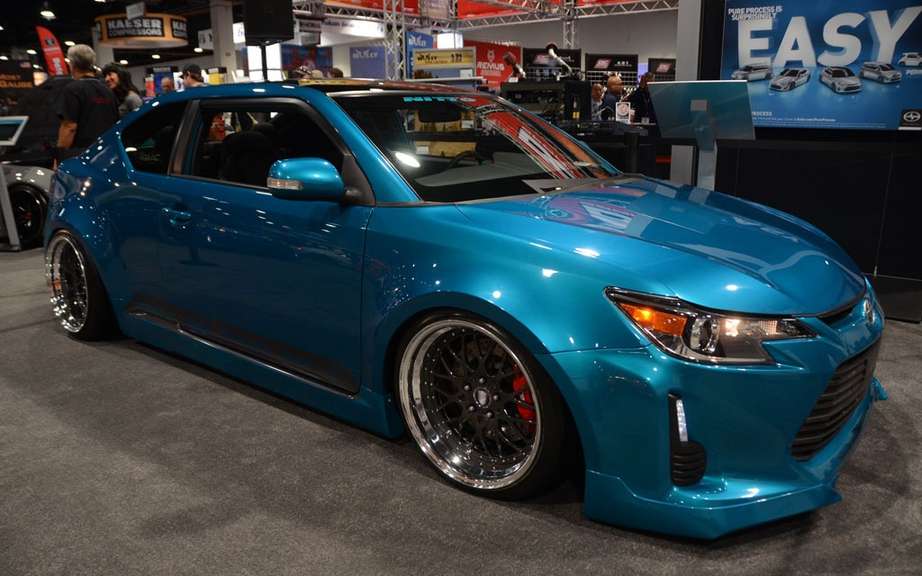 Scion presents eight models!
During the last year, three professional teams have used their creativity and expertise to create three performance machines with their own personalized Scion FR-S. Teams have played eight of eleven unique challenges - from speed and the drift has the agility and more.
The challenge that is taking place is the "People's Choice" and then ca may be decisive. Youtube video for this challenge here:
https://www.youtube.com/watch?v=uEKvWamnR4A
Here is a description of three teams:
SWAG Racing (Quebec)
SWAG Team Racing is a racing Quebec TAKEN BY Dany "Babu" Bernier, an adrenaline junkie and motorized sports. Most people know of Babu after his appearances in the Quebec television, as host of emission as the top rock Babu Babu board, Gears with Babu and Thunderbolt. Babu has also made a name as a facilitator of rock and palmares broadcasts on radio stations such as CHOI-FM, COOL FM, and Radio ENERGY-X.
Top Tuner (Ontario)
Created in 2005 Top Tuner feeds the passion for the automobile customization and made known the culture of "tuning" the general public. Top Tuner has played a pivotal role in the elaboration of some of the most recognized in the industry thanks to its innovative exhibition cars aesthetic, modern and trendy. Recently, she worked with Can Jam Motorsports focusing on research and development in racing to create a link between the world of show cars and that of motorized sports, and completely change the course of things in the world of "tuning"
VCMC Team (British Columbia)
The VCMC team is an extension of the Autocross club of the same name based in British Columbia. Consists of over 200 members, the VCMC is one of the most important clubs and best organized in the country. Its members have accumulated more than 50 national championships category across Canada and the United States.
At the moment, Top Tuner is ahead, followed closely by Team VCMC and finally SWAG Racing
For more information and to follow the challenge visit their website: http://www.tunerchallenge.ca/