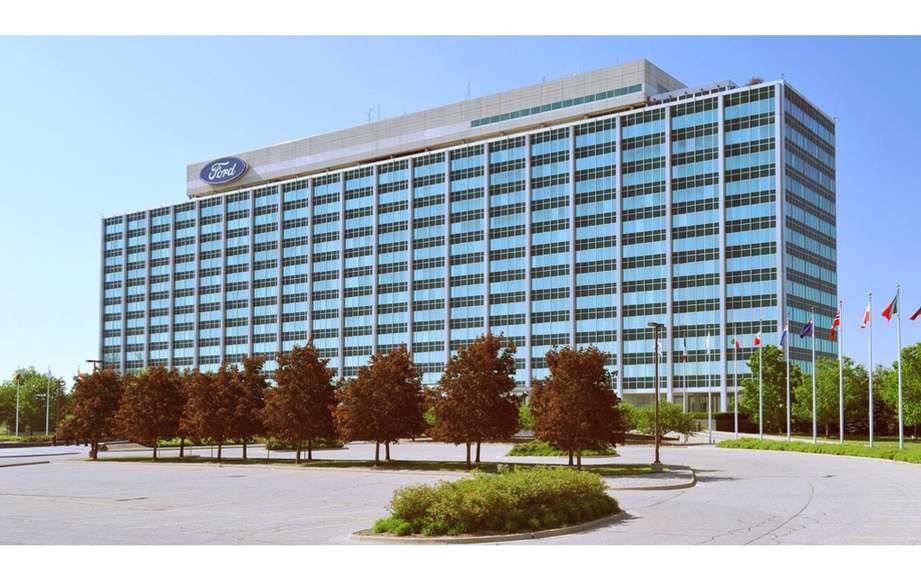 Good third quarter for Ford
First contacts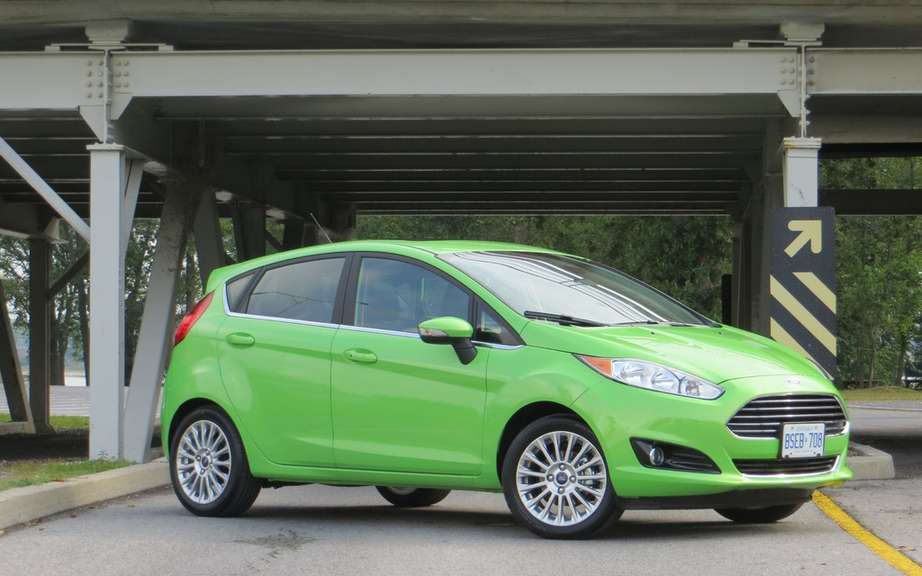 Ford Fiesta 2014 has the personality sell
Mechanical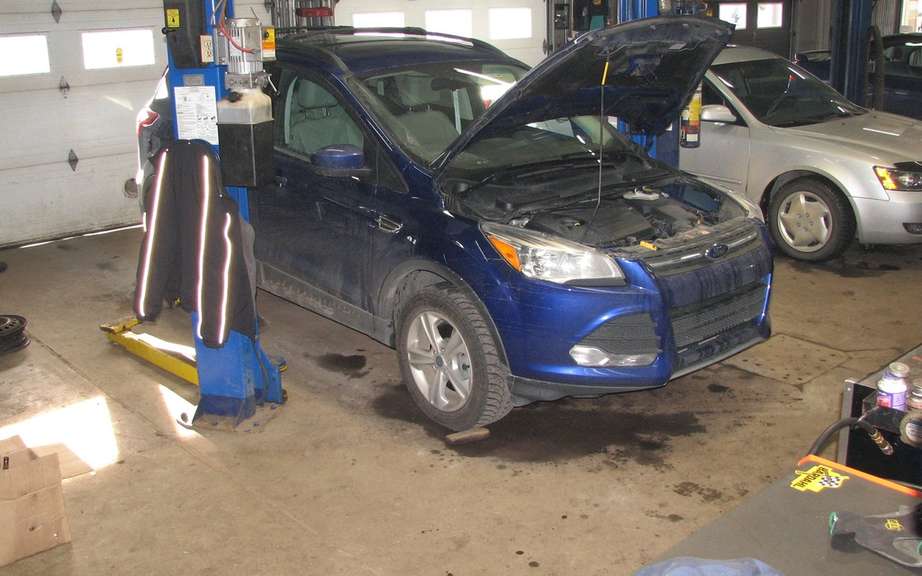 The Ecoboost Ford Escape looks
Ford today celebrated a milestone in the manufacture of its fuel-efficient EcoBoost engines technology point two million engines have been produced on a global scale since the launch of the engine family in 2009.
• More than 100,000 EcoBoost engines are now produced each month with a target of 1.2 million engines in 2013, an increase of 60 percent compared to 2012. It is expected that the production of EcoBoost engines surpass for the first times the global production of diesel engines Ford.
• On a global scale, consumer demand exceeds the forecast, while 90 percent of buyers Escape in North America and 95 percent of buyers in Asia Kuga chooses EcoBoost; Central Europe, dominated by the diesel engine 39 percent of buyers chose the EcoBoost Focus.
• Ford has doubled its production of EcoBoost 1 liter 1000 engines per day in Cologne, Germany, and is investing $ 200 million to produce the 2-liter EcoBoost in the United States.
• The data obtained by Ford indicate that North American consumers informed on the EcoBoost engine are more likely to purchase Ford vehicles than those who do not know this engine technology; this is also the case with European and Asian consumers.
The growing consumer demand for vehicles powered by EcoBoost on the main world markets contributed to the increase in engine production. Currently, more than 100,000 engines are produced on average each month, compared to 65,000 in 2012.
"Ford EcoBoost provides excellent engine performance and reduced fuel consumption, which proves very popular with consumers around the world," said Joe Bakaj, vice president of engineering at Ford powertrains. It specifies that "every day, EcoBoost engines interested new customers the Ford brand, and our factories are working hard to answer this request. "
Ford Escape crew of two millionth EcoBoost 2 liter version leaves the assembly line of Ford Louisville, Kentucky last week.
EcoBoost technology combines direct injection turbo gasoline engine with variable valve timing engine power large cylinder, but the fuel economy of a smaller engine. Ford EcoBoost engines deliver a fuel economy up to 20 percent superior to gasoline engines of large cylinder.
The global range of Ford EcoBoost engines now includes three cylinder versions 1 liter four-cylinder 1.5-liter, 1.6 liter and 2 liters and the powerful 3.5-liter V6. EcoBoost technology is available in all areas served by Ford in the world, and about 80 percent of the models offered by the company on a global scale will benefit by the end of the current year.
Excellent engine performance and fuel consumption reduced; here are the two main reasons that explain the growing popularity of EcoBoost option. With the current price of gasoline at the pump, the Web site of Natural Resources Canada's fuel economy estimates that the average annual consumption of a Ford F-150 2WD 2009 team with a V8 engine 5.4 liters would be $ 3,354 CAN, but only $ 2,864 CAD for the Ford F-150 2WD 2013 with EcoBoost 3.5-liter V6. At this rate, a consumer would save an average of U.S. $ 4 900 on a lifetime of 10 years and 240 000 km of the vehicle.
Popularity and increasing demand in North America
In North America, the internal data indicate that Ford EcoBoost engine is now the most popular energy efficient motor with consumers.
The fame of EcoBoost in North America is found by the proportion of well-known models which are equipped:
• 90 percent of Ford Escape models beneficient EcoBoost engines 1.6 and 2 liters.
• 50 percent of buyers of the new Fusion choose one of the three displacements offered by the EcoBoost range - the sedan is available in versions 1.5 liter, 2.6 liter or 2 liters.
• 42 percent of truck buyers opt for F-150 EcoBoost 3.5-liter.
This year, the proportion of North American Ford models available with EcoBoost will be superior to 90 percent, and will reach 95 percent by 2015.
To meet the demand of the premium EcoBoost 2 liter Ford is investing nearly $ 200 million to build its engine plant in Cleveland, Ohio, with the start of production is planned for 2014.
Expansion in Europe
In Europe, Ford double production capacity of its plant in Cologne engines in Germany, which reach more than 1,000 engines per day. This decision follows from the strong demand for the EcoBoost 1 liter selected International Engine of the Year in 2012 and 2013 by automotive journalists.
Already available in five European models, the 1 liter EcoBoost equip 11 Ford models by 2014.'s Three-cylinder version is the choice for an increasing share of customers this year, totaling 43 percent of sales of B-MAX 32 percent of sales of the Focus, 26 percent of sales of the Fiesta and 24 percent of sales of C-MAX and Grand C-MAX.
The EcoBoost powertrains are also very in demand in the Fiesta ST (EcoBoost 1.6-liter) and the Focus ST (EcoBoost 2 liter), while 18 percent of buyers of the model Kuga choose option 1 6 liter reserve running on a traditional diesel engines. Ford internal data indicate that nearly 40 percent of european customers know at the present time the EcoBoost technology, compared to 2011.
The Cologne plant also began production of the 1 liter EcoBoost for the North American market. The new Ford Fiesta 2014 to be launched later this year, will be the first vehicle equipped with a 1 liter engine in the United States; also provides that this model will be certified as the most energy efficient in the United States non-hybrid car.
Growth in Asia-Pacific
In Asia Pacific, sales last until August of vehicles equipped with a EcoBoost engine are up 202 percent over 12 months in 2013, including an increase of 189 percent in China. By the middle of the current decade, Ford plans to offer energy-efficient motor 20 vehicles in this region of the world, five times more than in 2012.
Asia Pacific eighty-five percent of buyers choose the model Kuga 1.6-liter EcoBoost engine, while 90 percent of owners of Edge and 62 percent Mondeo choose efficient engines.
Ford soon will commence production of the engine 1 liter Ecoboost its plant in Chongqing Changan Ford engine in China, built at a cost of $ 500 million and inaugurated last June.
World production of Ford EcoBoost engines - total since inception:
Factory Engine Production
Cologne / L 1 Craiova 284000
Bridgend / Craiova 1,5 L / 1,6 L 549,000
Valencia 2 L 532000
Cleveland 3.5L 635000
Total: 2,000,000