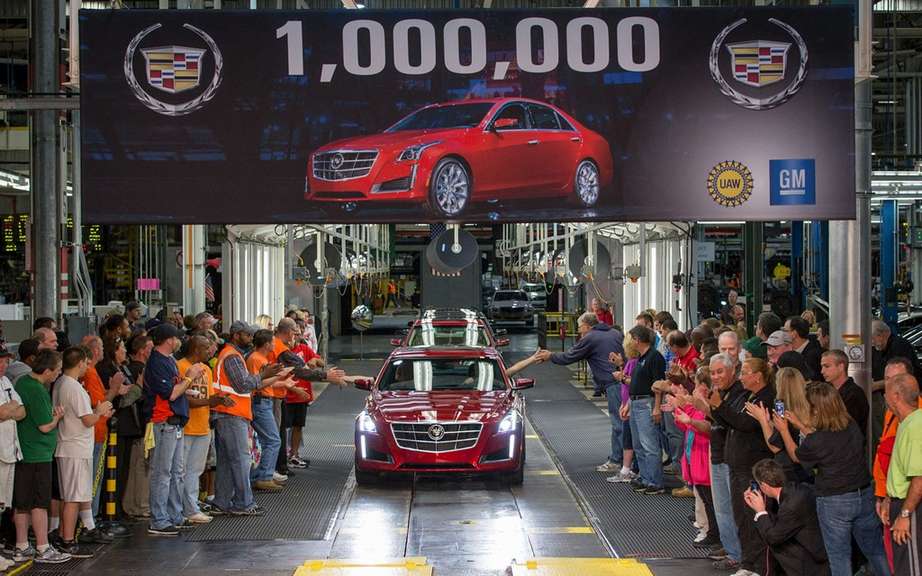 Cadillac assembles its millionth car
The Car Guide 2013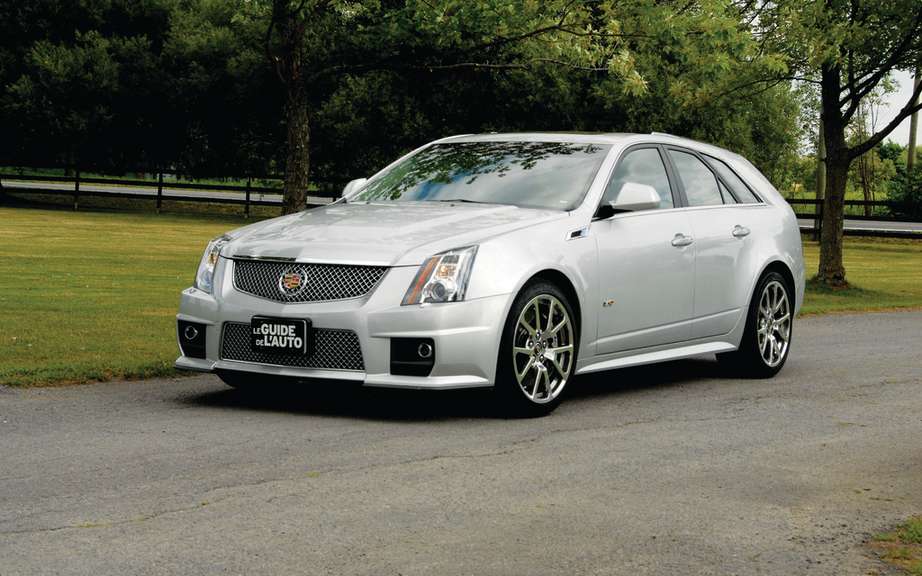 Cadillac CTS 2013: From panache and daring
The model establishes a Vsport transit time 8:14.10 on the most demanding test track in the world
Cadillac confirms his new intermediate luxury sedan CTS and CTS powerful Vsport 2014 the most demanding in the world test track - Nurburgring, Germany - recording lap times that will contribute to improve the reputation of the brand as car driver-focused.
CTS Vsport 2014, powered by the first engine with biturbo box has eight speeds Cadillac, recorded a lap almost six seconds faster than the first generation CTS V there 10 years, when equipped with a V8 engine more imposing.
These results were used to establish that all groups of the suspension of CTS are able to manage the extreme conditions and speeds unlimited Autobahn. The design of the CTS included calibrations on the Autobahn and the track management system, shock absorbers, the system chassis and powertrain cooling.
"The extreme conditions of the Nurburgring allow us to push the limits of cars in terms of stability, steering, braking system, road handling and maneuverability, stated Dave Leone, chief engineer of the CTS, luxury vehicles Performance. The new CTS models had to be at the height of the mark considering its antecedents exceptional performance, and we do not have been disappointed. "
Stretching 20.8 kilometers (12.9 miles) and with approximately 154 turns, the Nurburgring Nordschleife (North Loop) is regarded as the most demanding in the world for validation vehicles circuit. The engineers loads dynamic characteristics of the vehicle, Kevin Zelenka and Jeff Grabowski, have led models of production CTS and CTS Vsport without amendments performance, thus validating the new CTS sedan 2014 will go on sale this fall.
"The new CTS is very behaved on the track, stated Zelenka. It is sporty and refined, and the CTS Vsport proved extremely powerful. If a car has good performance on the circuit, it will run without problems on any road in the world. "
The CTS is the star of the Cadillac range for more than a decade. The third generation CTS has been lowered by 2.54 cm (1 inch), is longer than 12.7 cm (5 inches) and its weight was reduced by 90 kg (200 lb) compared to its predecessor. Its unladen weight is lower and its structural rigidity and power are superior to its main competitors.
The new CTS was conceived from A to Z to provide a driving experience allliant a sports maneuverability has a first-class comfort. Its magnetic suspension, exclusivity in the category, and electronic differential slip limit has constantly monitor the rotation of rear wheels to ensure optimum maneuverability in all road conditions.
CTS 2014 will be proposed with three groups of options - luxury collections, performance and high-end - and will be offered with a turbocharged four-cylinder 2.0T engine or a 3.6L V6 naturally aspirated version has a rear propulsion or integral transmission. CTS is equipped Vsport new V6 twin-turbo Cadillac 3.6L (420 hp) has rear drive only, with box has eight speeds.
Source: Cadillac