Frankfurt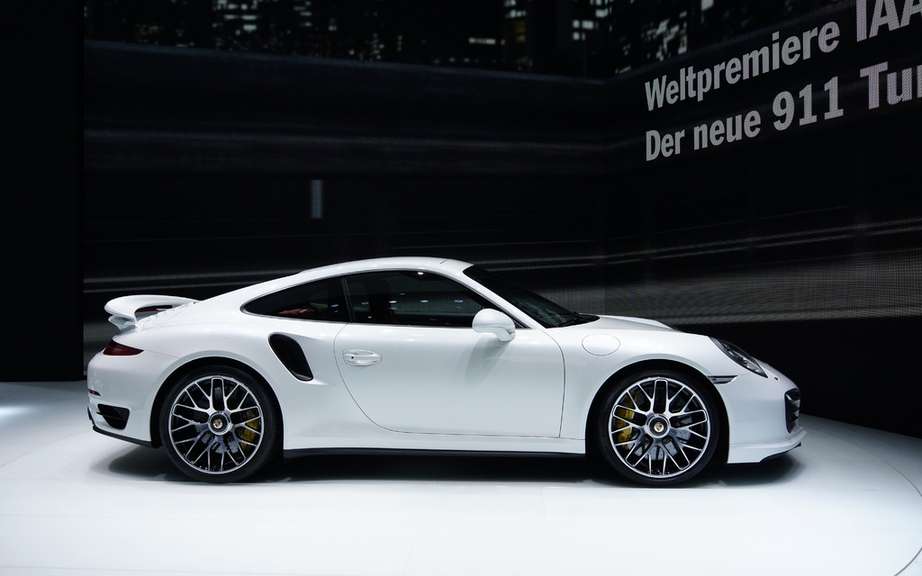 Porsche 911 Turbo and Turbo S 2014 ever more powerful
First contacts
Porsche 911 Carrera 4 and 4S 2013, the happiness of integral traction
The legendary Porsche 911qui celebrate their 50th anniversary, which already are available in a dozen different models, could welcome a new member next year.
It would be a Porsche 911 that would fill a gap between the Carrera 4S and Turbo.
A high-performance sports car whose power will pass between the 400 horsepower Carrera 4S and Turbo 513 horses.
This also applies to the price of the car concerned, ranging from $ 120,500 for the Carrera 4S cuts and $ 169,200 for the lightning Turbo AWD.
This means that this model still gestation of the leaders of Porsche, may receive a small power of at least 450 horsepower and priced around $ 145,000, no problem.
There would be more likely that this new sports car is a sports car propulsion, rather than a AWD model.
A final announcement could be made, in September the International Motor Show in Frankfurt.