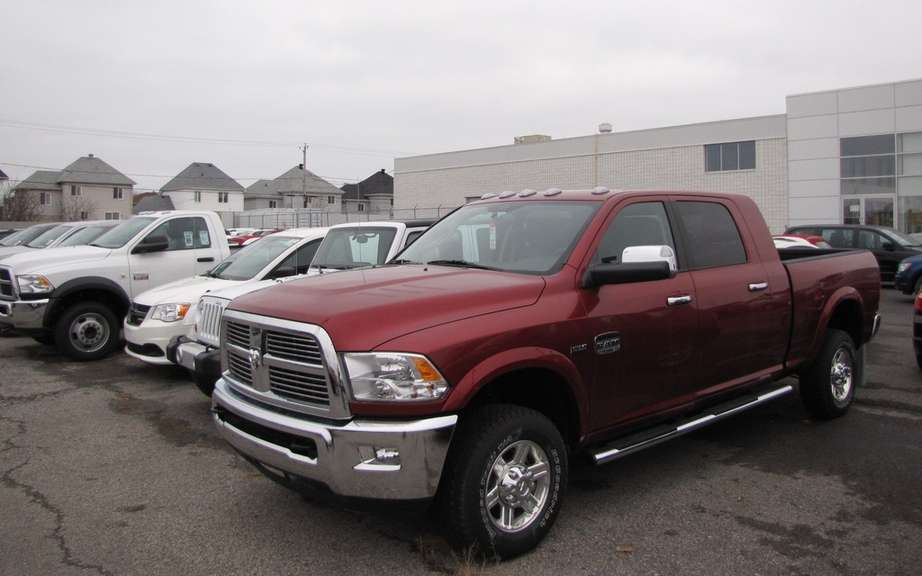 Canadian sales of vehicles have increased in June
The Big Three automakers have reported different results for the month of July, Chrysler has recorded the highest sales in Canada, followed by Ford and General Motors.
Chrysler said Thursday it had sold 26 209 cars and trucks last month, which represents an increase of eight per cent in July 2012. The manufacturer says it is the best improvement in the month of July in the history of the company, and the 44th consecutive month of growth year after year.
The company has seen increases in sales for its car Town & Country, its Grand Caravan minivans and SUVs Jeep Wrangler.
Ford saw its sales to amount to 25,188 vehicles in July, a decrease of nine percent compared to the same period the year last. The American manufacturer says its car sales increased slightly from 6618 to 6796 from one year to another. But truck sales were down nearly 14 percent from 21,322 to 18,392 last month compared to July 2012.
Sales models Focus, Fusion and Lincoln MKZ have increased.
General Motors sales have remained relatively stable, totaling 19,164 vehicles, a decrease of 0.2 percent compared to a year ago.
The Japanese manufacturer Honda sold 13,454 cars, Kia has sold 7616, Nissan has sold 7436 and Volkswagen Canada, 5107.