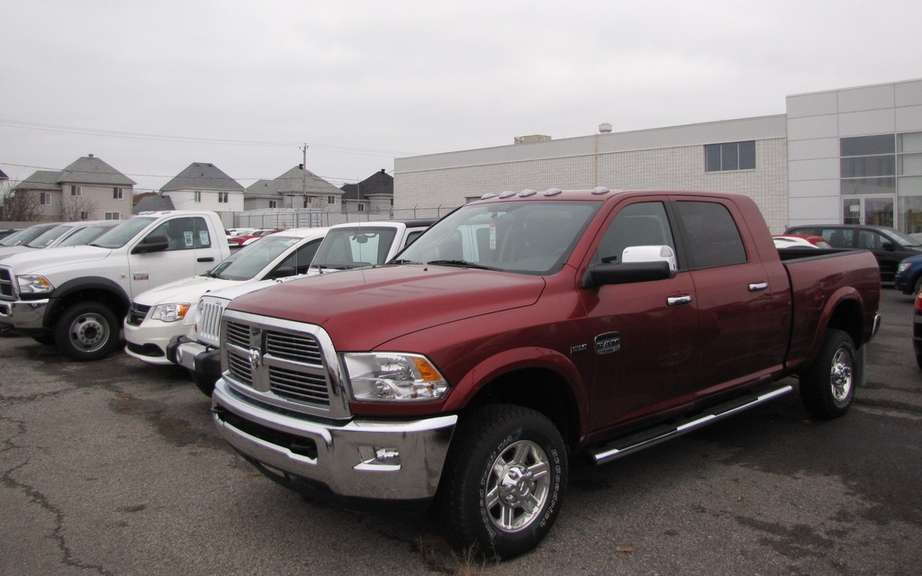 Canadian sales of vehicles have increased in June
Vehicles sales were strong in the United States in June
Truck sales have held up the wreck in July in American territory, but strong sales of small cars demonstrate that the demand for new vehicles is vast, and it does not slow.
Car sales in the U.S. have increased during the first six months of the year, but not as fast as trucks and SUVs. Until June, 22.5 percent more trucks were sold compared to the previous year, while growth was 5 percent for cars.
In July, however, sales of smaller cars rebounded. General Motors talks about an increase of 24 percent, including an increase of 42 percent for subcompact and compact cars. Honda Civic sales jumped 30 percent.
Sales subcompact Ford Fiesta and Nissan Versa have also increased, from 89 and 21 percent respectively.
GM, Ford, Chrysler, Toyota, Honda and Nissan all reported gains of 10 percent or more last month. Among the major manufacturers, only Volkswagen has experienced a decline in sales.
Honda is up 21 percent, while Toyota and GM recorded gains of approximately 16 percent. Chrysler, Nissan and Ford speak rather a growth of 11 percent.
The firm LMC Automotive says that the growth of the second half of the year could be 2013 sales of about 16 million units. This is the total reached in 2007, before the recession. At the height of the hollow, sales reached 10.4 million in 2009, and since that time back.