Volkswagen Golf: 30 million copies later
First contacts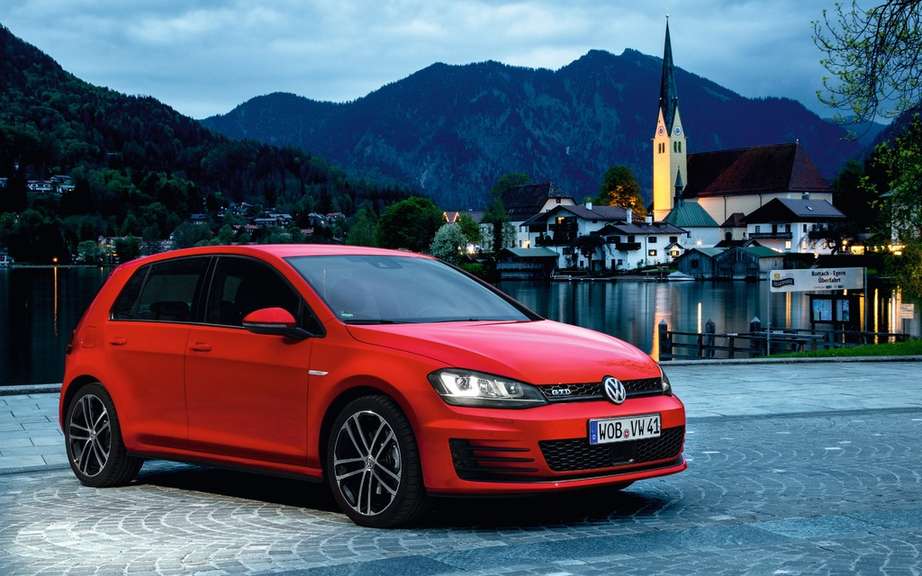 2015 Volkswagen Golf GTD - We Fingers crossed ...
Cars who want to both economic performance and really are rare.
There are as Volkswagen offers on European markets his model Golf VII declination GTD. A car that takes for a GTI and announces economy equivalent to that of a diesel engine model.
Aesthetically, it is distinguished by its grille, fins and stunning sports wheels which give it a very close style than powerful Golf GTI.
Serial, it has been replaced:
more tinted windows;
bixenon headlights type;
more enveloping sports seats;
Navigation.
Its engine is a four cylinder 2.0-liter diesel that delivers a power of 184 horses, it is mate has a manual six-speed gearbox or a dual-clutch automatic DSG6.
This beautiful horse allows it to go from 0 to 100 km / h in 7.5 seconds. Its top speed is electronically limited to 250 km / h.
The manufacturer announced an average economy of 4.2 L/100 km.
The geometry of the Golf VII has been reviewed to the GTD can enjoy lowered suspension and stiffer. An adaptive cruise speed just complement everything.
If the car would be available in North America, it should be a hit, even if the demand price may be relatively high ...