New models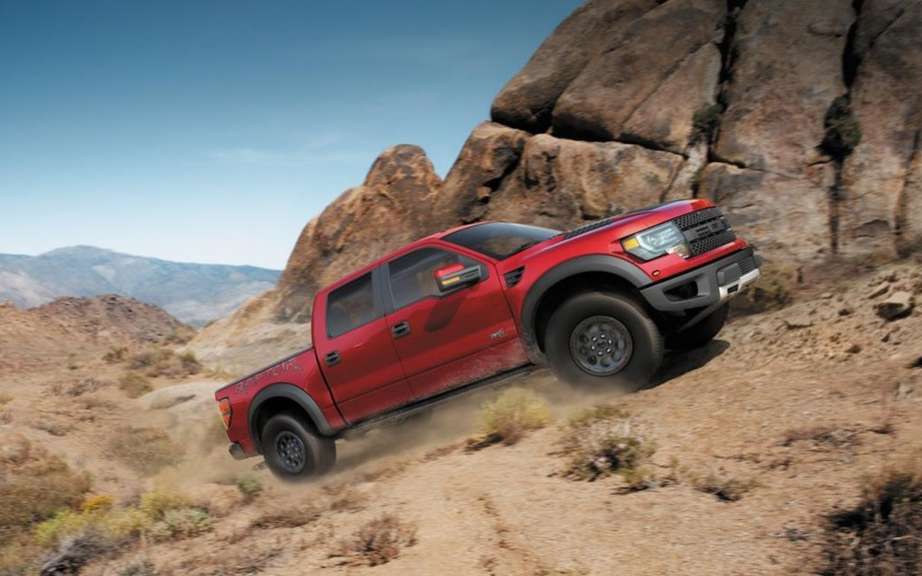 Ford presents its F-150 SVT Raptor Special Edition 2014
The famous American preparateur Shelby, founded by a Carroll Shelby, has made a specialty of turning Ford Mustang cars that have nothing to envy to many european sports cuts very famous.
In January, the International Auto Show in Detroit, he demonstrated his intentions we transform Ford Focus.
At the New York Auto Show, Shelby presents his very personal version of what should be a Ford F-150 SVT Raptor.
A truck will be offered in three sets of decals and graphics related claw Shelby.
Demonic power
In Shelby, we used a Ford F-150 SVT Raptor, the power of the model serial is 411 horses.
The engineers of the firm Las Vegas adds a compressor V8 6.2L engine, allowing it to reach a force of 575 horses.
Production Shelby Raptor will be limited to only 100 copies, which require additional expenses of $ 17,995 for the conversion of the original.