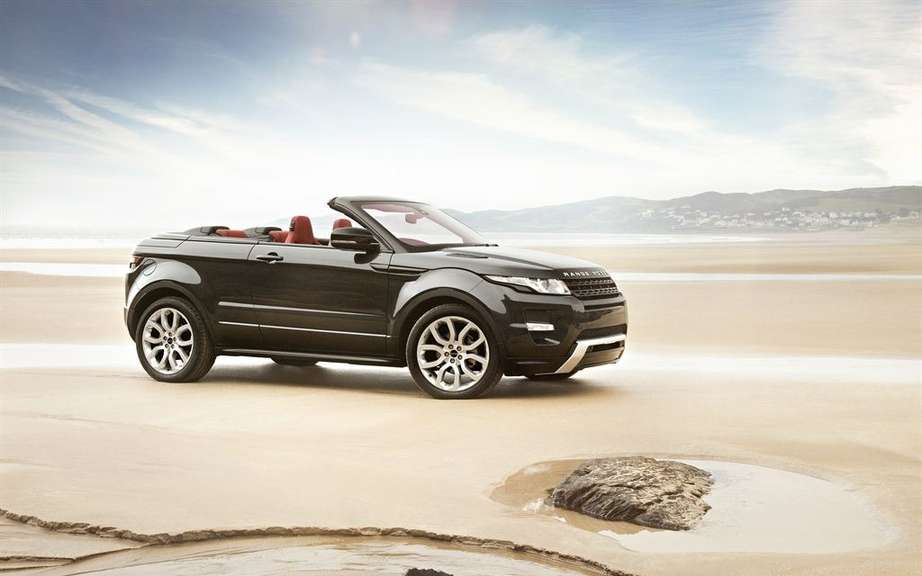 Range Rover Evoque Convertible: yes or no?
The Range Rover Evoque is the exception that proves the new regulations in developing new products, in this British manufacturer bought by the Indian manufacturer Tata.
The Evoque is a very elegant and luxurious SUV that takes a cut three or five doors. A vehicle that is the lucrative walking Audi Q5, BMW X3 and Mercedes-Benz GLK.
Cote price, it is positioned between the LR2 and LR4 models in evocative style Land Rovers of yesteryear, but served to modern.
Its engine is a turbocharged four-cylinder 2.0-liter that develops 240 horsepower. AWD, he was offered an automatic transmission has six gears.
This is the Auto Show in Quebec that Jaguar Land Rover Canada ULC has made known the price of its most popular vehicle around the world.
Prices for Range Rover Evoque *:
(Model 5-door)
Pure $ 46,995
Pure City $ 49,245
Pure over $ 51,495
Pure Premium $ 55,995
Dynamic Premium $ 60,095
Premium Prestige $ 60,495
(Model section)
Pure $ 48,095
Pure City $ 50,345
Pure Over $ 52,595
Pure Premium $ 57,495
Dynamic Premium $ 61,595
* The price indicated is the MSRP in Canadian dollars and exclude shipping costs.