Frankfurt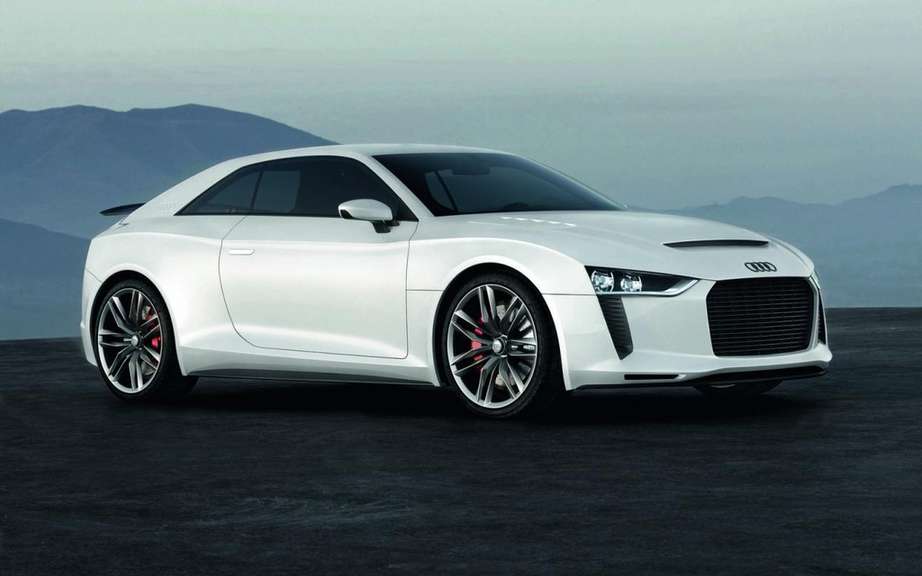 Audi Quattro: the cup series for Frankfurt
The Audi quattro was first emerged in 1980 at the Salon Auto Geneve. It was the cutting Quattro propelled by a turbocharged five-cylinder engine 2.1 liter developing 200 horsepower. It was recognized that Audi with its wings broadened, its front bumper and more lined wider wheels. Its top speed was 222 km / h and it went from 0 to 100 km / h in only 7.1 seconds.
In 80 years, the Audi quattro are illustrated in different races and rallies, the most rigorous of the time, including the prestigious Paris-Dakar Rally and racing cars from Group B.
The Audi Quattro Concept
To celebrate the 30th anniversary of its quattro, the manufacturer was unveiled in 2010 at the Mondial de l'Automobile in Paris, the Audi quattro Concept heralds a model of series to come.
A sport coupe, whose silhouette was inspired by that of the Audi quattro 1980. Under the hood, we still found a five-cylinder turbo engine, but its strength reached 408 horsepower. Unfortunately, the year passes, it stated that there would be no version series deriving from the unreleased concept.
33 years later
Today, the German manufacturer announced the production of the five millionth car quattro. It is a white Audi Allroad A6 sedan, powered by a V6 TDI 3.0 liter engine.
In 2013, each of the 10 ranges Audi sold in North America has at least one version integrale quattro. This corresponds to models A3, A4, A6, A7, A8, Q5, Q7, R8 and TT.