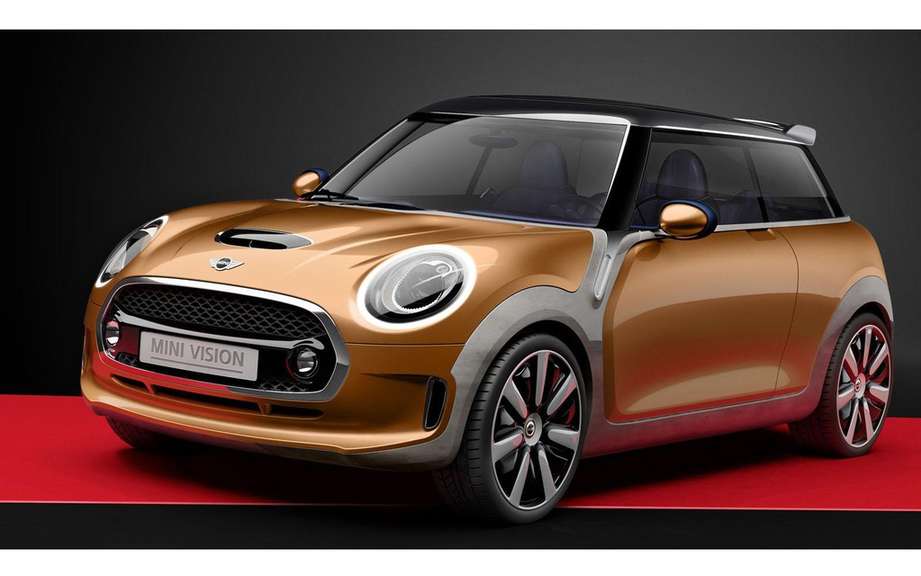 Mini Vision Concept: a prelude to the third version
The current version of the Mini Cooper will be replaced next year. It will include a wide range of models and declinations, including a five-door version inedite Cooper.
Recall that so far, the Mini Cooper, Cooper S and Cooper JCW are sold in three portieres version. At this time, only the Countryman range offers the opportunity to enjoy five doors.
The Mini Cooper hatchback
It goes without saying that the main novelty that will result from this second generatio, will the version with four-door hatchback, which will enrich the offer was so far limited to three doors.
The Mini Cooper 2014 based on a brand new platform, which will be used by BMW to design and market a more compact model than are the BMW 1 Series. This car will be developed around the guiding principle that was one of the Mini Countryman, but the ground clearance has been lowered. Some even suggest the name of a range has come, named Traveller.
There is every reason to believe that a concept car is unveiled in September at the International Motor Show in Frankfurt and the final version should be released in March 2014 at the International Motor Show in Geneva .