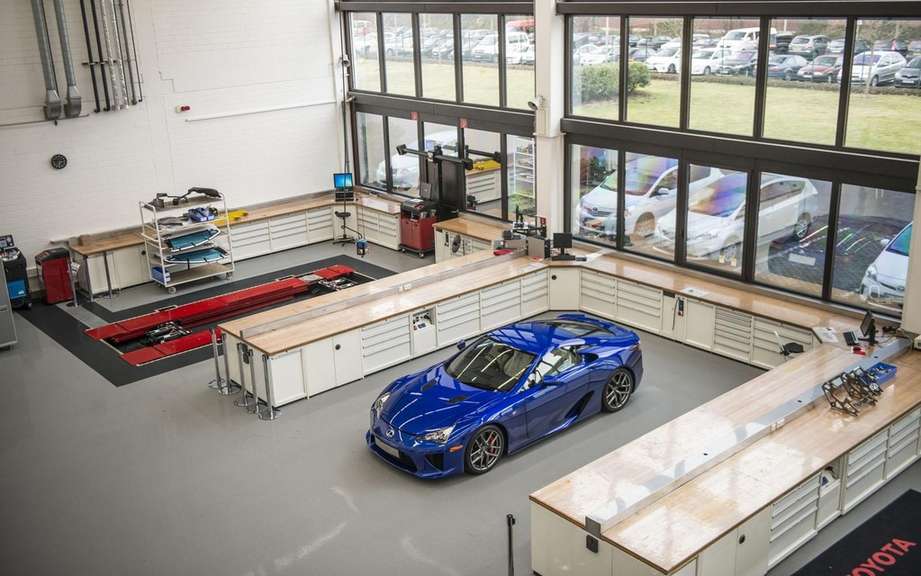 A visit to the Centre of Excellence LFA
Lexus announced that the planned series production of 500 copies of the "LFA" two-seater sports car is finished.
500th LFA
The LFA was first produced in the LFA workshop in December 2010. Since cars were built by hand at the rate of one LFA per day. In addition to possessing the standard LFA model specifications, from January 2012 the factory began to produce the "LFA Nurburgring", whose specifications are adapted to the race circuit.
Once out of the chain assembly on Dec. 14, the 500th LFA will be delivered to the buyer after having been subjected to an inspection and test drives.
Future Lexus vehicles benefit from technological skills acquired during the development and production of the LFA - in particular expertise in matters of manufacturing parts-reinforced plastic Carbon fiber - and a design philosophy that provides an exhilarating and exciting experience of driving.