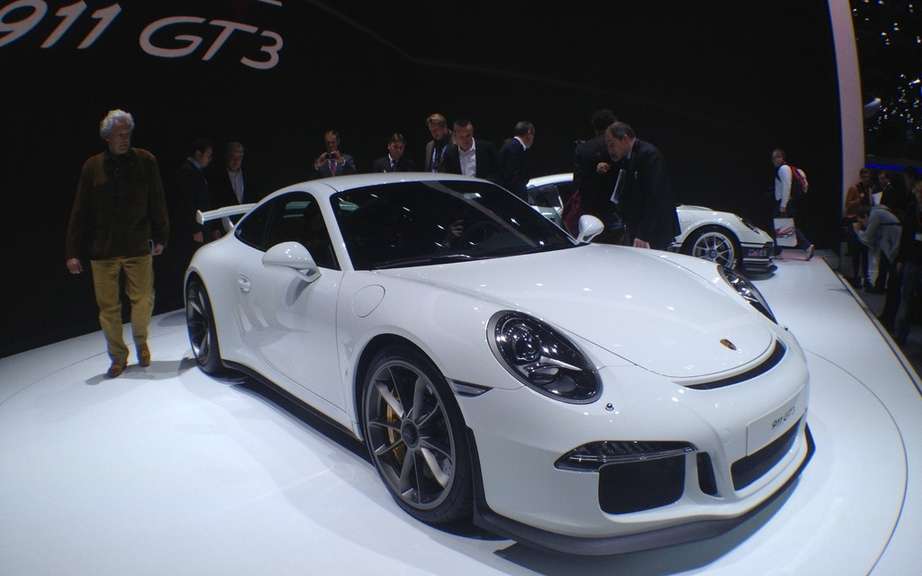 Porsche 911 GT3 2014 hallucinating!
Last week when holding the Night of Champions, the German automaker has unveiled the most recent version of its 911 GT3 Cup, which was developed from below 911 991 category. The old version was like 997 , one of them will end up at the Musee Porsche.
The Porsche 911 GT3 Cup remains to this day, the race car's best selling around the world.
It is distinguished by its:
CLOSER bumper;
its deflectors before the front wheels;
its gills located behind its rear wheels;
its imposing fixed wing;
its dual exhaust outlet center;
fully digital instrumentation.
The Porsche engine
Always room at the back of the sports section ultra, the engine is a six-cylinder flat that develops a power of 460 horsepower, ten more than the previous model.
It is mated to a sequential six-speed gearbox.
As it should, the geometry has been revised to grant him a rock-solid stability.
The car will be used exclusively in Porsche Mobil 1 Supercup for the 2013 season. It will take another year before we see this new version of the Porsche 911 GT3 Cup enroll in national Porsche Cup racing, the GT3 Cup Challenge Canada.
If our good friend Jacques Villeneuve had to find a steering wheel in the Porsche Mobil 1 Series Supercuo is this car that would be fun to drive.
Reserved to the competition, it will cost 181,200 euros ($ 232,000) to take delivery of a Porsche 911 GT3 Cup 2013.