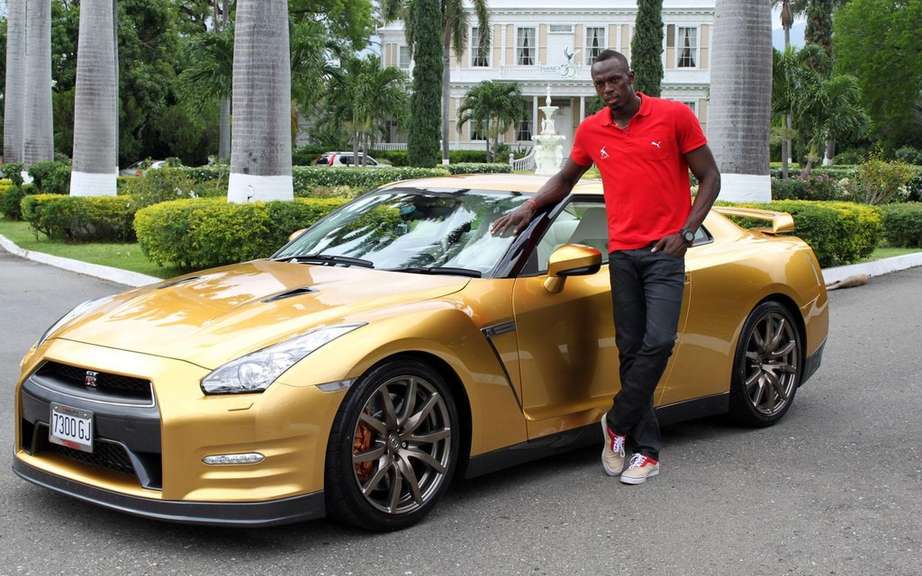 Nissan GT-R Bolt Gold 2014: Usain Bolt has reserved
This unique car in the world, had been put to auction on eBay between November 22 and December 2.
A meteor gold to commemorate the six gold medals won by the Jamaican sprinter at the Olympic Games Beijing and London. So she proudly carries the signature: Usain Bolt.
In the end, we found a buyer to acquire this unique model, had to pay the modest sum of $ 192,000.
An amount that will go to the Usain Bolt Foundation, which helps to cultural and sporting development of Jamaican children.
Nissan will produce in very limited series cut its GT-R, claw Usain Bolt.