Special Events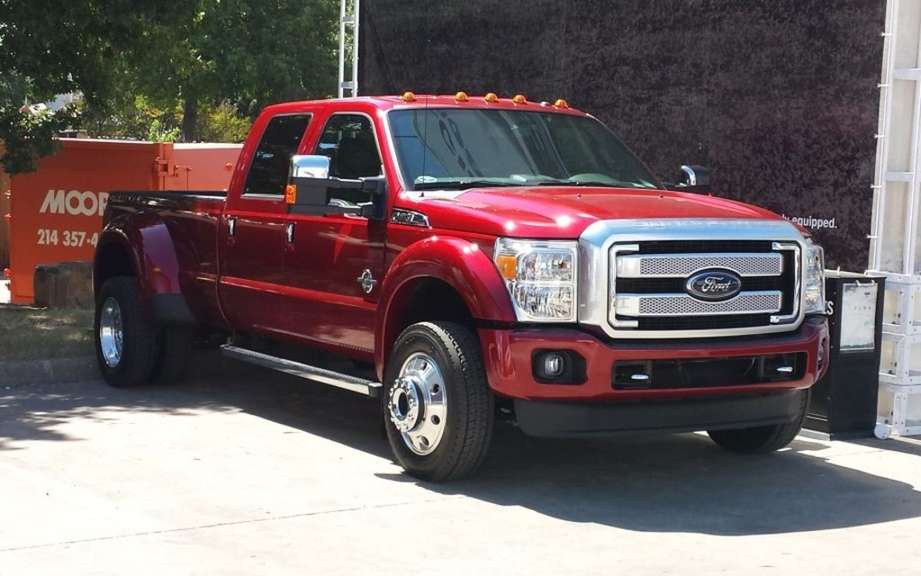 Texas State Fair, talking truck!
New models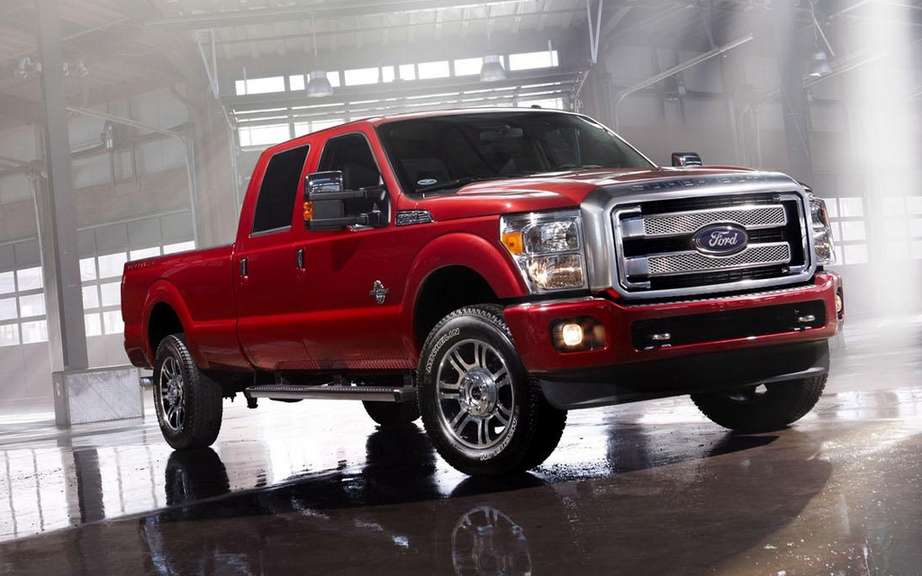 Ford F Series Super Duty Platinum 2013: more luxurious than ever
Ford has struck a blow in the war power in the field of HD truck. 2015, their 6.7-liter turbodiesel V8 Power stroke now develops 40 hp and 60 lb-ft of torque than last year, bringing the total to more than impressive numbers: 440 horsepower and 860 foot-pounds torque.
To extract as much power, the Ford engineers have installed a bigger turbo, they placed between the two rows of cylinders. This configuration increases the response time of the turbo, which increases the efficiency of the engine.
The ability to tow the F-450 passes 31,200 lb (14,152 kg), and its ability to pass a total load 40,000 lb (18,143 kg).
The F-350 crew from the set of option for towing, can now take a load of 26,500 lb (12,020 kg), and total load capacity is 35,000 lb (15,875 kg).
The frame of the Super Duty trucks have also been improved to contain all that power. Among others, the vehicle will offer 19.5-inch wheels, a new suspension blades, larger stabilizer bars front and rear, a renforcie and larger brake discs direction.
Ford takes the first this year, it only remains to wait to see the mouth of what GM barrel and RAM replicate ...