Shanghai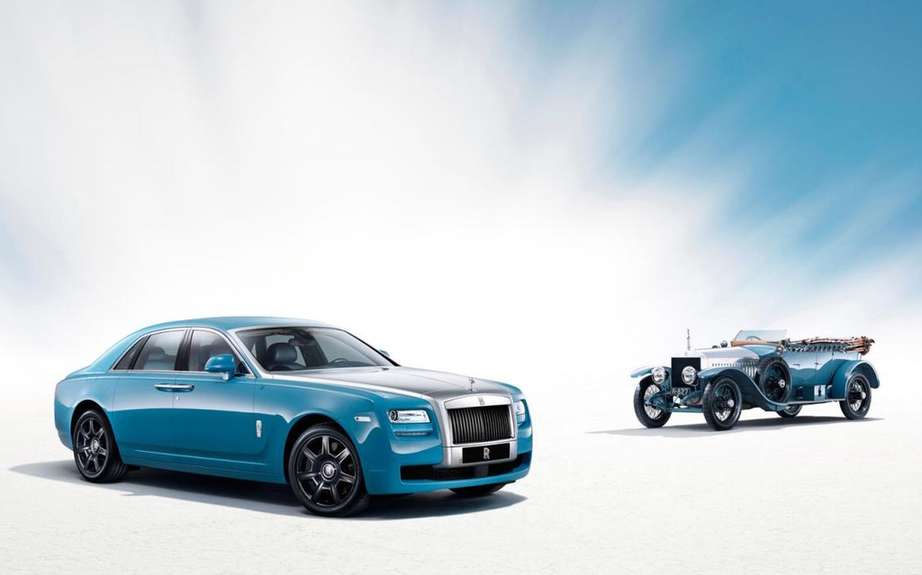 Rolls Royce Ghost Alpine Trial Centenary Edition in Shanghai
The "Bespoke" division of Rolls Royce, which has been created to customize their models pounds distinguished clientele, a lot of work to do, for these days.
The order book is well stocked and we even doubling the workforce to meet the demand.
This time, it presents us with a beautiful Rolls Royce Ghost CALLED One-Off Edition Qatar.
As its name clearly indicates, it only exists in a single copy and meets the lesser requirements of its rich owner who lives in Qatar.
Qatar is an emirate in the Middle East oil producer of medium height, part of OPEC. It is also the third largest producer of natural gas in the world, after Russia and Iran.
Not surprising that the main customers of the "Bespoke" Division Rolls Royce from the Middle East. Follow, Europeans, North Americans and Asians.
Ghost One-Off Qatar Edition
Super sedan boasts of owning a two-tone body, mixing the colors White and Red Wine English.
It is the same for the interior presentation of the smallest of the Rolls Royce, which remains the car series, the most opulent in the world. A title it shares with all other models of the brand, including the impressive Phantom.
Although the technical details of this exceptional car is not revealed, one can easily imagine that the Rolls Royce Ghost One-Off Qatar Edition is powered by a 6.6 liter V12 engine with a power of 563 horses, all couples has an automatic transmission has eight reports.