Toronto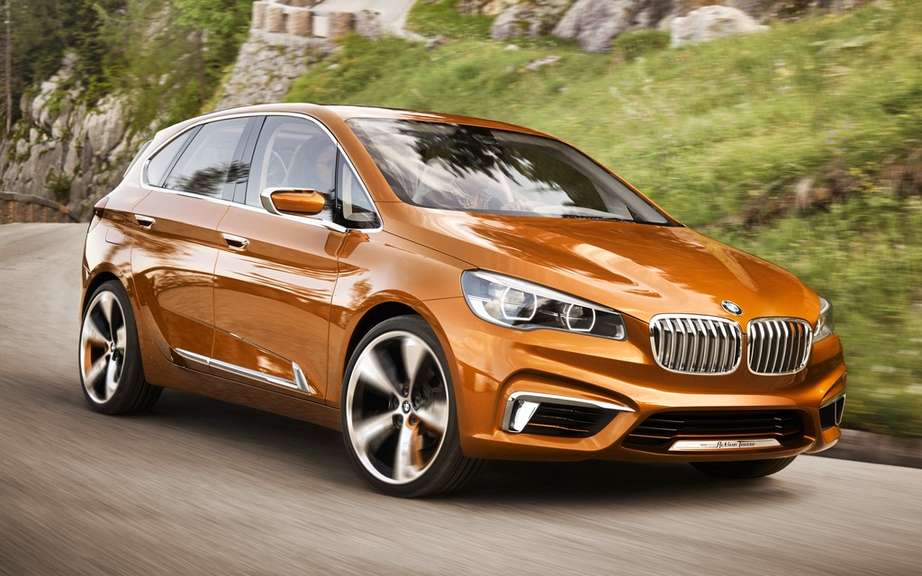 BMW Concept Active Tourer Outdoor visiting Canada
At the last Paris Motor Show in Paris, BMW has unveiled its Concept Active Tourer, whose stature is very close to that of a series of model developing.
BMW, the serial model will become the main rival to the Mercedes-Benz B-Class, as well as the future Audi A3 Qubic.
At the end of last week, the Bavarian manufacturer introduced its model Tourer Active Outdoor, under the holding of the fair OutDoor in Friedrichshafen, Germany.
The Active Tourer Outdoor
This new concept of declination unveiled at Paris conceived to make way for leisure accessories, is more close to the production model to come. It is characterized by:
Gold Race bodywork orange;
its support system has integrated bicycles;
its flat floor for easy storage;
storage spaces under the floor seats;
its easy to clean materials.
The ConnectedDrive system
The BMW Active Tourer Outdoor place is obviously ConnectedDrive infotainment system, exclusive to the German manufacturer.
Several applications are available, which go through a touch screen 8 inches.
A smart phone can be branch ConnectedDrive system, but can not take control of the car.
A plug-in hybrid drive
In France, this vehicle is identified as a compact MPV, with us it would be a family-type sports vehicle or possibly a compact crossover.
The BMW Active Tourer Outdoor is powered by a rechargeable hybrid powertrain that combines a three-cylinder engine, twin-turbo 1.5 liter and an electric motor.
The total power of the vehicle is 190 horses.
According to the data of the manufacturer, it goes from 0 to 100 km / h in less than 8 seconds, a top speed of 200 km / h.
The energy balance announcement is 2.5 L/100 km.
In all electric mode, the BMW Active Tourer has a range of 30 km.
The unveiling of the final model is planned for the International Motor Show in Frankfurt in September.