Tests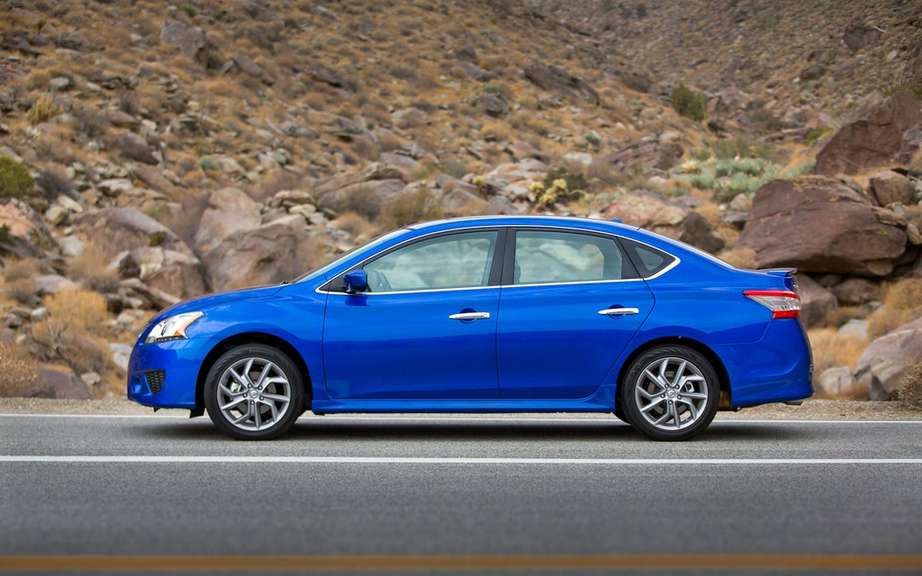 Nissan Sentra 2013: Everything for the economy
The car finally receives, clothing worthy of a compact sedan category.
Adorned a much more dynamic silhouette headlights and taillights have LED beams. It uses the style of the new Altima, but a more compact size.
It weighs 70 pounds less than its predecessor and sees its coefficient of penetration in the air has to pass 0.34 0.29.
On our walk, it will be offered with effect from next month and it will be broken down into versions: 1.8S, 1.8SV, 1.8SR and 1.8SL.
A new mechanical
Variants S and SV give the choice between a six-speed manual transmission or CVT, while the SR and SL versions do instead that at the CVT transmission.
However, regardless of the model chosen, the 2013 Nissan Sentra is powered by a four cylinder 1.8-liter 130 horsepower with a torque of 128 lb-ft.
According to the data of the manufacturer, the sedan presents a mixed energy balance of only 5.8 L/100 km.
A inside
Interior finishing and presentation of the 2013 Sentra make up a superior quality materials.
The dashboard completely renewed benefited more interesting ergonomics and receives the new system NissanConnectMS with navigation optional.
The price of Nissan Sentra 2013:
1.8 S M6: $ 14,848;
1.8 S CVT $ 17,548;
1.8 SV M6: $ 17,548;
1.8 SV CVT: $ 18,848;
1.8 SR CVT: $ 19,948;
1.8 SL CVT $ 22,998.