Porsche Cayenne S Diesel: V8 diesel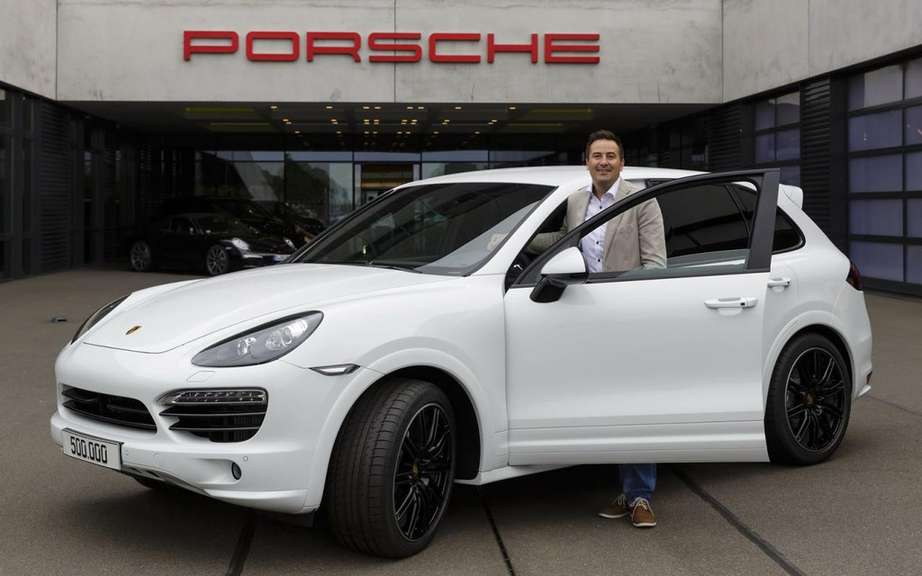 Porsche Cayenne: 500,000 copies later
The massive Porsche Cayenne already offers the possibility of rolling the wheel of a vehicle powered by a diesel 3.0-liter V6 engine that develops a power of 240 hp and an impressive torque above 406 lb-ft.
Engine also used by the Volkswagen Touareg.
Very soon it will be possible to opt for a second diesel engine, a 4.2 liter V8 bi-turbo TDI 382 hp. Its impressive torque is 627 lb-ft.
The engine of the Audi A8 extended by Porsche engineers, mates has an automatic transmission has eight reports.
According to the manufacturer, the Cayenne S Diesel goes from 0 to 100 km / h in 5.7 seconds. The maximum speed of the vehicle is 252 km / h.
Thanks to its diesel engine, this behemoth could have an equivalent consumption 8.3 L/100 km.
After its unveiling at the Paris Motor Show in Paris, at the end of the month, the Porsche Cayenne S Diesel will be found in concession and, in January 2013.