Tests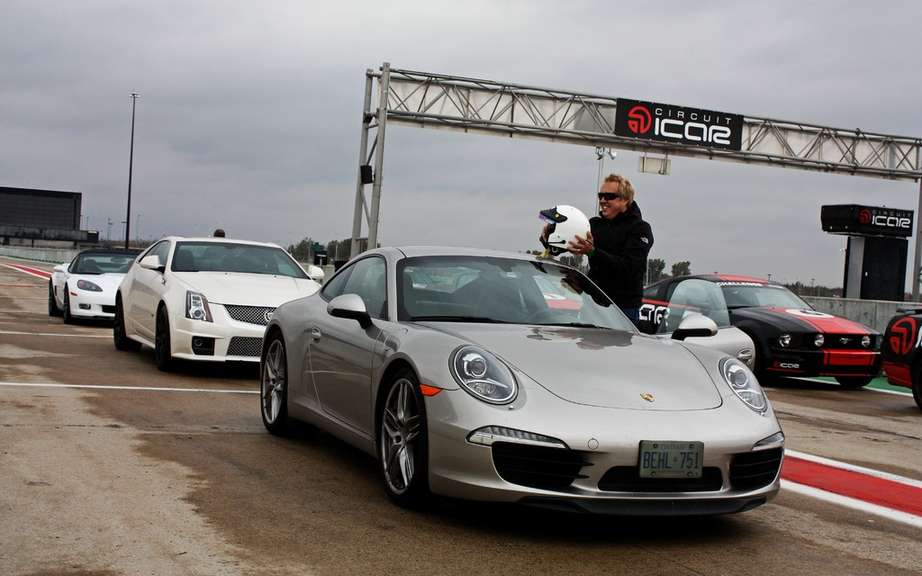 Porsche 911 Carrera, the test of ICAR
After the marketing of Porsche 911 Carrera and Carrera S cabriolet and cutting (991 type) now the famous German manufacturer Porsche unveils us the inevitable AWD versions Carrera 4 and Carrera 4S, available in declinations cutting and convertible.
Aesthetically, it is not obvious to discover their differences face in the style of other models of this prestigious family, if not by the use of a red strip between the lights. In addition, the rear train has been extended by 22 mm on each side and the width of the rear tires is increased by 10 mm.
The cars also characterized by a reduction in weight of 65 kilos.
On the inside, there is the addition of an indicator of the electronic operation of the integral traction, indicating with high precision the distribution of torque to all four wheels.
Porsche 911 Carrera 4
She inherited the H6 3.4-liter engine of the Carrera and Carrera S, which develops an output of 350 horsepower and 288 lb-ft.
Performance rating, it goes from 0 to 100 km / h in just 4.5 seconds for cutting or 4.7 seconds for the convertible. Their top speed is 285 km / h.
The manufacturer assesses fuel consumption of 8.6 L/100 km was cut with the PDK transmission, and 9.2 L/100 km for the convertible.
The Porsche 911 Carrera 4S
The latter is powered by a 3.8-liter H6 engine with power increased from 385 to 400 horsepower. The torque is 324 lb-ft.
The cut shoots the 0 to 100 km / h in 4.1 seconds with a maximum speed of 299 km / h.
In both cases, we are given the choice between a manual gearbox or a seven-speed PDK transmission is a seven-speed dual clutch.
At the Paris
Porsche 911 Carrera 4 and Carrera 4S will be officially unveiled in 2013, within a month, the Mondial de l'Automobile in Paris.
Both cars will eventually end up in concession towards the end of this year.