Tests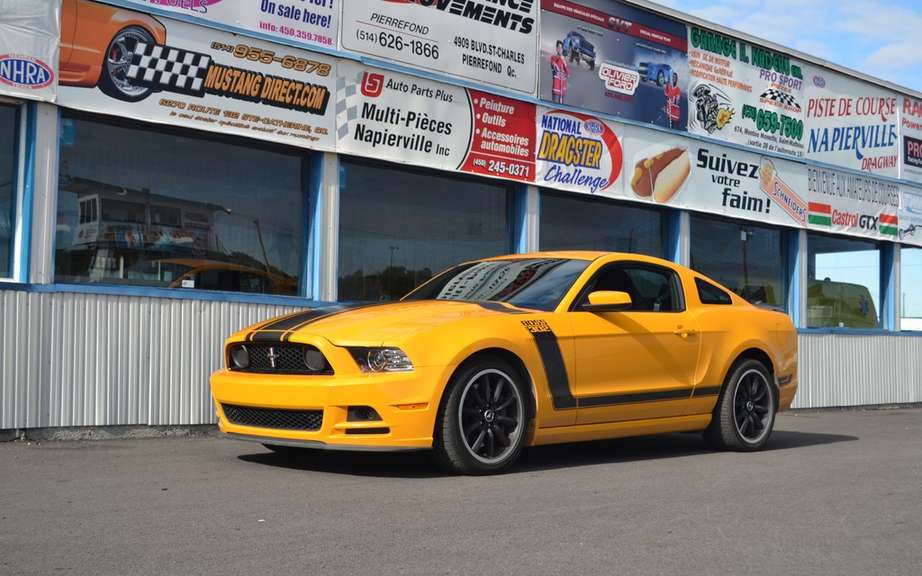 Ford Mustang Boss 302 2013, the balance!
It has now become a must for the manufacturer Ford to the auction of vehicles in order to help has? Charitable works.
This time, it's a Mustang Boss 302 Laguna Seca 2013, which will issue an auction. The money will go to pick up the American Cancer Society.
The event will take place on September 29 when holding the Cattle Baron's Ball to be held inside the Joe Louis Arena in Detroit.
For the occasion, the Ford Mustang Boss 302 Laguna Seca 2013 will color Candy Red.
Unique
This is a limited print version conceived for the track, but you can use on the road.
It is in the interior or the car differs most from the model of series, since we have removed the seat and uses reinforcement beams to increase the security.
Its body is usually offered in two different colors and displays decorative bands of its own. In addition, the roof, wheels, grille and the deflector on the chest are all color coordinated, to grace the aggressive aspect of this release.
A consistent geometry
Suspensions and shock absorbers are even stronger anti-roll bar while longer under the full frame. Here, the brakes are better ventilated ducts feeders thanks to that effect. The tires are of similar dimensions to those of the Boss 302 series, but calibrated to be able to face a speedway race was very high.