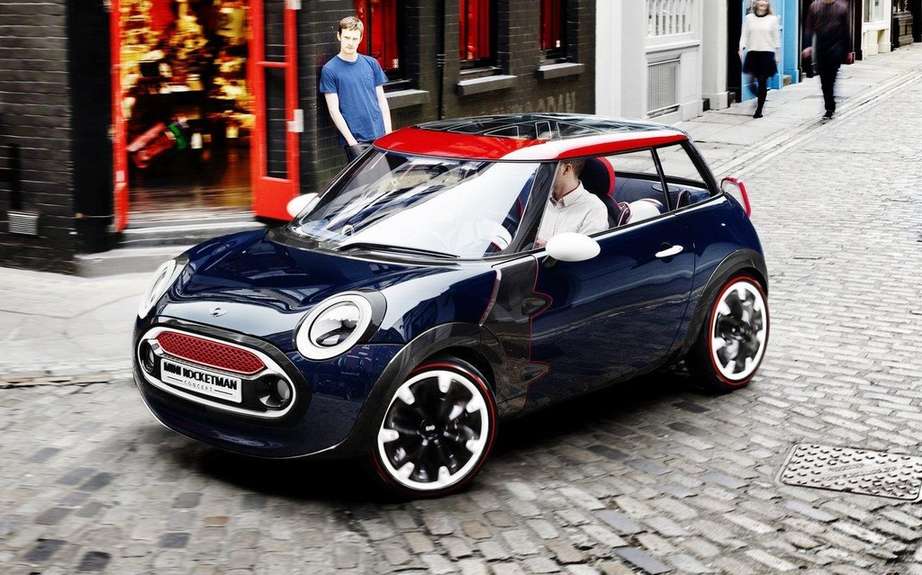 MINI is looking for a partner
Mini delivers the taste of the day its Rocketman concept to celebrate the Olympic Games in London.
The Rocketman concept, unveiled in 2011, announced the intentions of the manufacturer to provide a small Mini whose size is close to that of the original Mini. Since then, it has been announced that the project had been abandoned.
For the Olympics, this new edition of the Rocketman proudly wears the colors of the British flag. It is also distinguished by the use of stunning alloy wheels 18 ".
On the inside, it can still accommodate 3 +1 passengers. That is to say, behind the driver's seat, there is a small extra seat.
The car can be seen in the roof of the BMW Group, this summer during the Olympic Games in London.