New models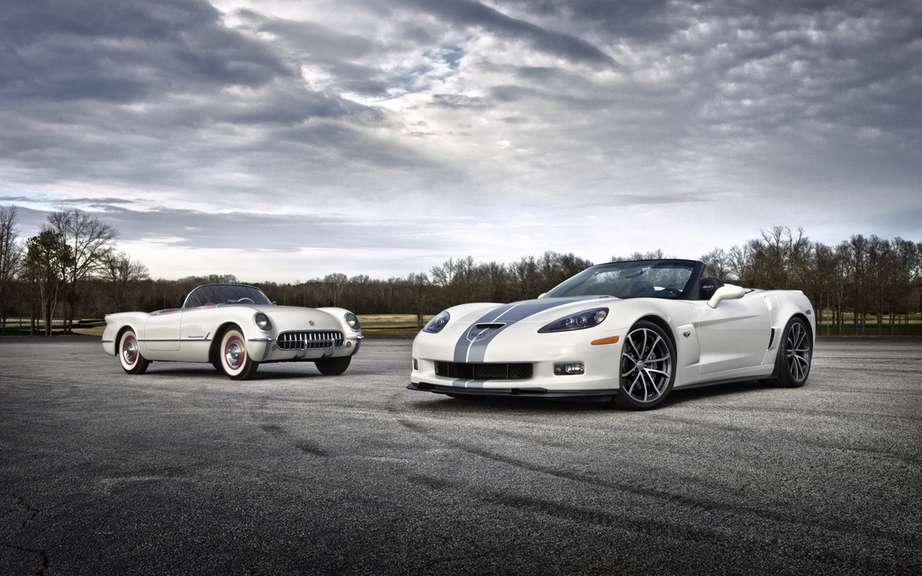 Chevrolet Corvette 427 Convertible Collector Edition: 60 Performance
At the end of last week, the first copy of the Chevrolet Corvette 427 Convertible Collector Edition was put to auction by the company Barrett-Jackson, which has found a buyer for the modest sum of $ 600,000 U.S..
An amount to be directed towards? Charitable works.
This car print limit has been conceived based on the Chevrolet Corvette C6 and mission is to commemorate the 60th anniversary of the prestigious American sports.
The Corvette 427 Convertible Collector Edition is powered by a V8 7.0-liter 512 horsepower. It is mated to a manual gearbox has six speeds.
The 60th Anniversary Pack
All Chevrolet Corvette in 2013, including 427 Convertible Collector Edition can offer the whole "60th Anniversary" including:
-    Body Arctic White
-    Blue Diamond leather interior and inserts suedine
-    Blue hood
-    ZR1 style rear spoiler
-    Brake calipers painted in gray
-    Symbol "60th" in the center of the wheels on the wheel and head restraints
They will be available from this summer.